Ukraine NFTs: A Gift that offers incentives after each sale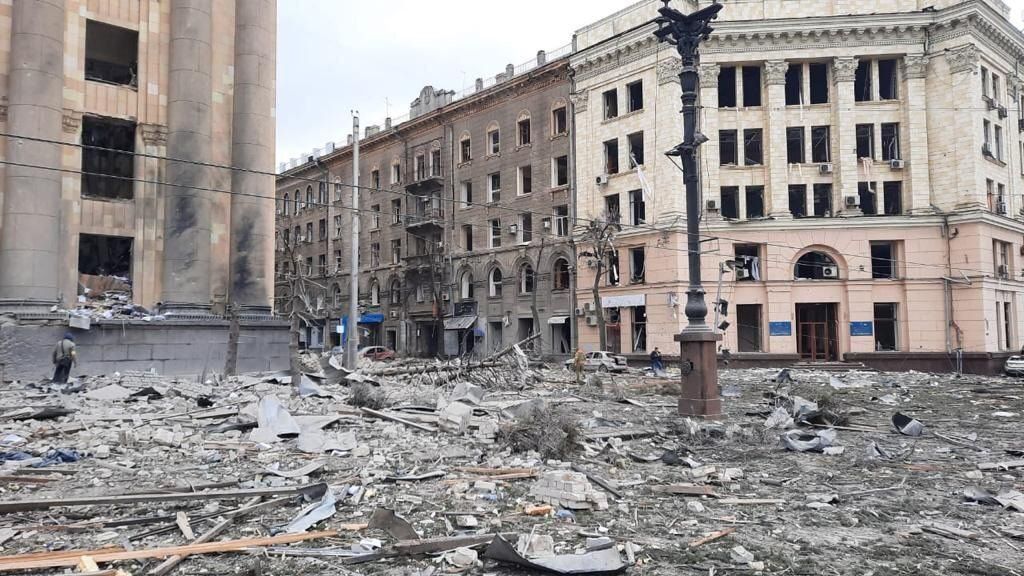 Amid Russia's ongoing invasion of Ukraine, the potential of NFTs as a fundraising tool is being brought to light. Digital platform Ikonia is tapping on the sales of digital collectibles to raise money for charities in Ukraine to support citizens of the war-torn nation.
The Kyiv and Gothenburg-based digital platform will be selling over 43 million editions of an NFT called 'Stand with Ukraine' at $10 each. Their target is to raise $432,875,120.
With a total of 43,287,512 NFTs up for sale, one for each Ukrainian citizen, 100% of the proceeds excluding unavoidable fees and taxes will be donated to one of three Ukrainian charities appraised by Ikonia.
Interestingly, whenever any of the NFT is sold, a 10% royalty fee will be donated to the charity for the foreseeable future and the buyer will determine which of the charities the donation goes to.
Each of the 'Stand with Ukraine' NFT was made in collaboration with Colombia/New York-based artist Felipe Posada, who designed the work for free.
Interested collectors can purchase these NFTs with their credit or debit cards. Meanwhile, the NFTs are minted on Ethereum-based scaling blockchain Polygon and are part of Ikonia's MAUER collection, which has raised over $264,000 for charity via its NFT drops in the past.
Patrik Arnesson, CEO of Ikonia, opined that Russia's invasion of Ukraine has sent shockwaves all around the world.
And as we speak, the liberty, history, and soul of Ukraine is under threat. We cannot sit idly by; we must provide support. The money generated from these NFTs goes entirely to three amazing charities that will directly better the lives of those most in need. […] If every NFT is purchased, we will raise over $430 million for those in need. We are calling on the global NFT community and NFT projects – the likes of Bored Apes, CryptoPunks, Doodles, and others – to join hands and pledge to donate proceeds to this beautiful country in its darkest hour.
Ikonia was founded on the belief that the metaverse will become more significant than the real world, thereby creating an avenue for people to connect to their history, heritage, and humanity.
Check our guide of the most promising crypto