How To Create A Bitcoin Wallet Compatible With Ordinals To Get BTC NFTs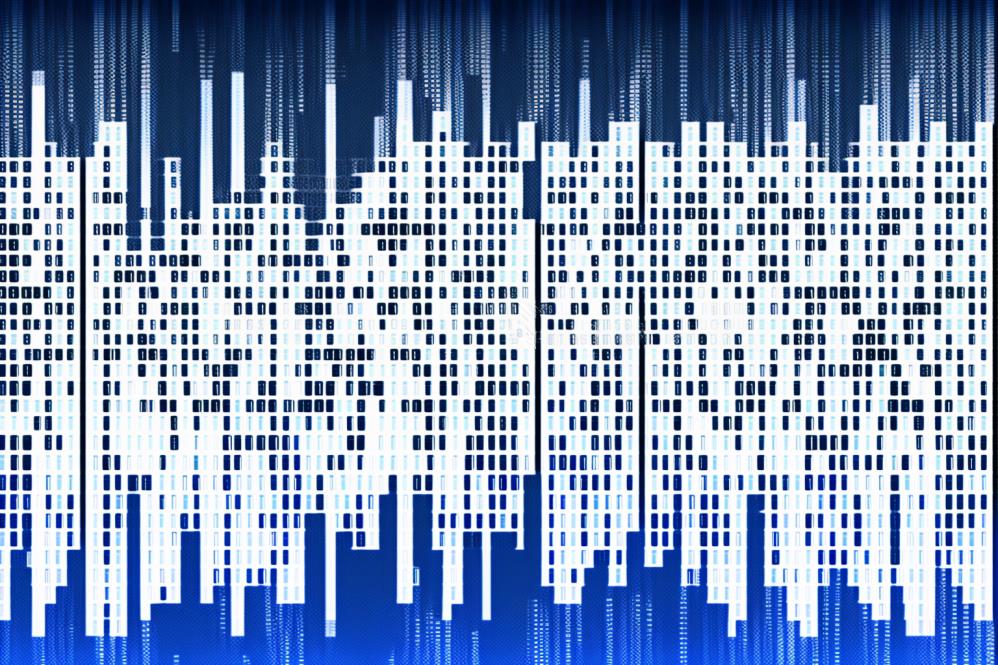 In 2021, Bitcoin underwent a significant upgrade with the implementation of Taproot. This allows for the deployment of smart contracts on the Bitcoin network. Since then, the upgrade has opened up new possibilities for using Bitcoin beyond its traditional function as a digital currency.
We now have the Ordinals protocol, the first use case for exploring the possibilities of Bitcoin beyond its traditional function. Users must have a wallet compatible with the Ordinals protocol and the Taproot upgrade to take advantage of this new functionality. With such a wallet, users can participate in creating and exchanging NFTs on the Bitcoin network. Here's how to create a Bitcoin wallet compatible with ordinals.
How to create an Ordinals compatible wallet
Step 1: Download and Install Sparrow Wallet
Visit the Sparrow Wallet website and download the app. Once the download is complete, install the app.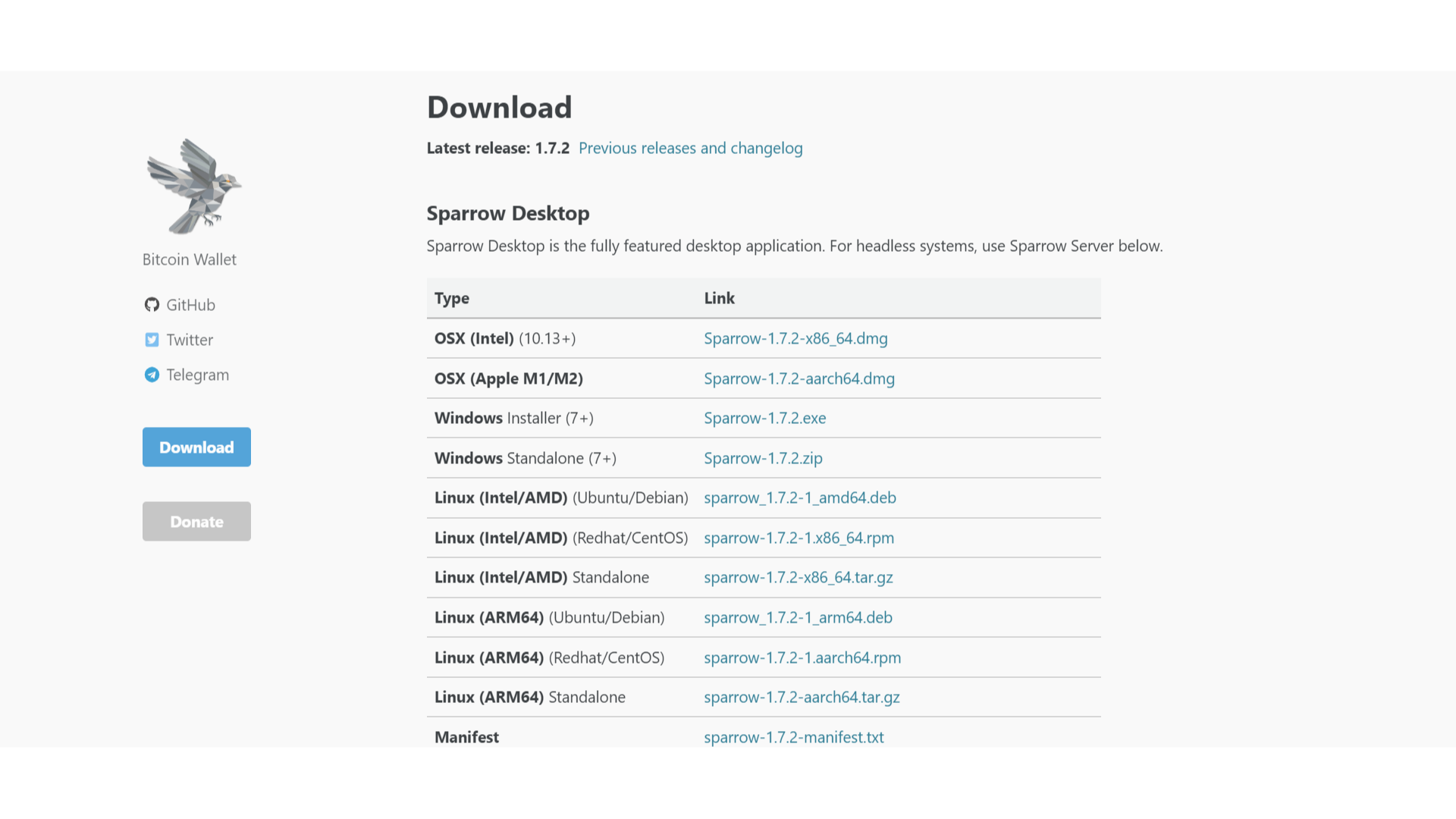 Step 2: Open a New Wallet
To Open a new wallet, click on "Create New Wallet." You can choose a preferred name for your wallet for easy identification.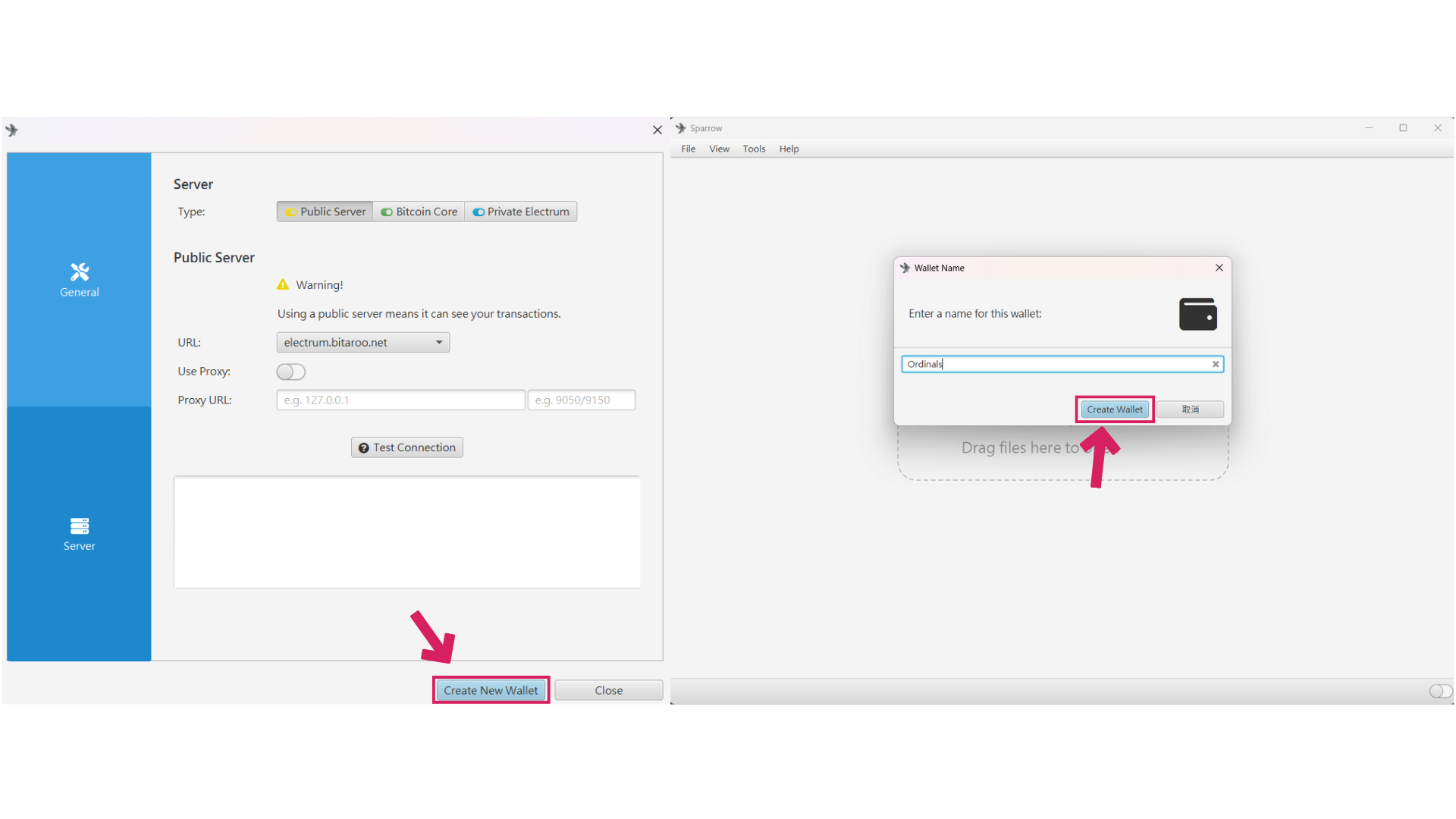 Step 3: Go to Setting
In the settings section, choose "Script Type Taproot (P2TR)." After that, click on "Keystores New or Imported Software Wallet."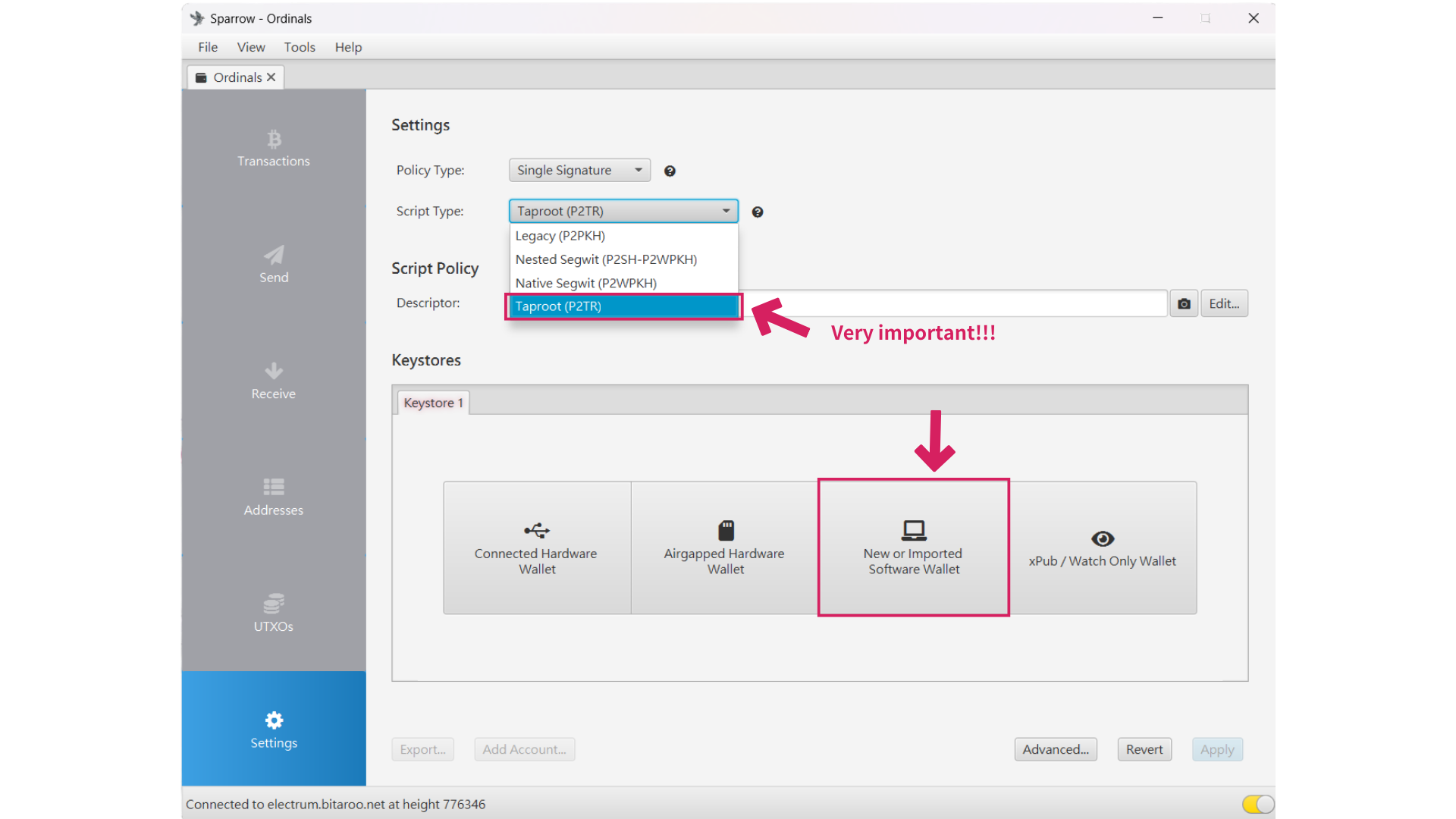 Step 4: Mnemonic Words
Click on use 12/15/18/21/24 Words. After that, tap on "Generate New." Here, you must note down the mnemonic words and confirm the backup. Re-enter the words and create a Keystore.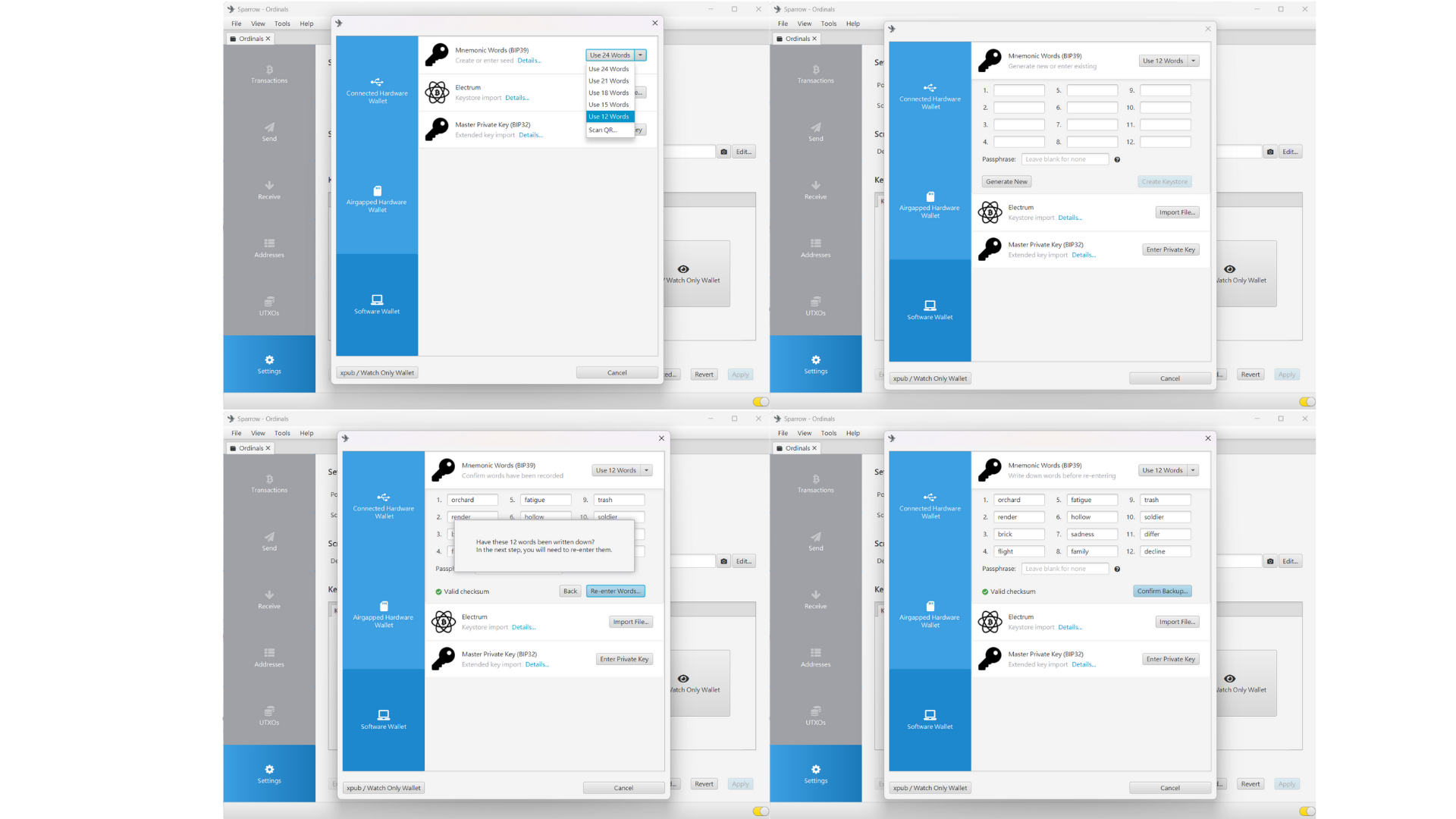 Step 5: Importing Keystore
To go about this, click on "Import Keystore." Then Enter Passphrase. Finally, click on "Apply."
Great news! Your new wallet is fully compatible with Ordinals, so you can easily manage and track your cryptocurrency holdings. With this new functionality, you'll be able to quickly and easily view your assets, making it easier to stay on top of your portfolio's performance.