Weekly Market Roundup: Bitcoin corrects to $50k levels, Ethereum ETFs record impressive numbers, Chinese traders turn to Chia mining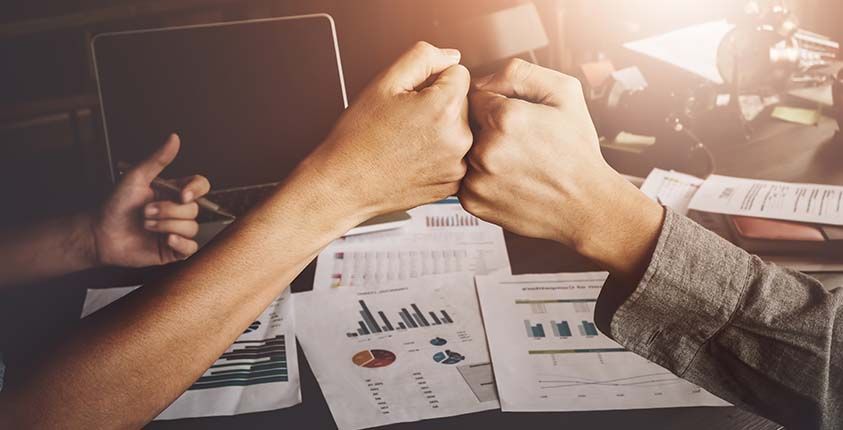 Bitcoin
Bitcoin started the week on a negative note. The leading cryptocurrency fell below $50k during the week and has been struggling to maintain the $50k benchmark. Interestingly, in the face of the crash, Bitcoin transaction fees rose to over $50, with the number of unconfirmed transactions exceeding 100,000.
For the first time since 2018, Bitcoin's market dominance fell below 50%.
Bitcoin received a surprise endorsement from the People's Bank of China. The apex bank described Bitcoin as an investment alternative. Meanwhile, Goldman Sachs included Bitcoin in its year-to-date asset returns report. And as expected, the digital asset was at the top of the list.
Contrary to be popular narrative from the likes of billionaire Ray Dalio, who believe that governments could kill Bitcoin to maintain their monopoly on money, leading investment bank Morgan Stanley believes that government-backed digital currencies and Bitcoin could co-exist.
WeWork has joined the list of companies accepting Bitcoin and other cryptocurrencies as payment. The American real estate company also noted that it would add digital assets to its balance sheet.
First Foundation has entered a strategic partnership with Bitcoin firm NYDIG.
Venmo, a digital wallet app with over 60 million active users has enabled Bitcoin buying and selling on its platform.
Nigerians are defying the ban on Bitcoin by officials. Stats reveal that p2p trading of the cryptocurrency has surged by 27% since the directive from the nation's central banks.
The United States General Service Administration (GSA) has continued to sell off Bitcoin. On Friday, the agency auctioned $500k worth of Bitcoin.
The battle for the true identity of Satoshi Nakamoto, Bitcoin's founder, has continued to stiffen up. This time around, Dr. Craig Wright, an Australian-born businessman and computer scientist, is making claims that he created the digital asset. And just like others like him, he has moved to take legal action.
Crypto Mom and SEC Commissioner, Hester Peirce, has been forced to admit that banning Bitcoin will be difficult.
Ethereum
Ethereum recorded a plethora of significant milestones over the past week. First, the digital asset hit a new high of over $2,600. This pushed the value of the Ethereum staked on the ETH 2.0 staking contract to over $10 billion. The number of active Ethereum addresses also surged to a new high of 771k. Meanwhile, the second-largest cryptocurrency by market cap was able to settle $1.5 trillion in transactions in the first quarter of 2021.
Rothschild Investment has upped its crypto stake with a $4.75 million purchase of Grayscale's Ethereum Trust.
JPMorgan is shopping for skilled blockchain and Ethereum developers, an indication that the company might be looking to roll out crypto-based solutions.
Three Ethereum ETFs that were earlier approved by Canadian regulators have finally begun trading on the Toronto Stock Exchange.
Ethereum miners have started increasing gas limit capacity from 12.5 million to 15 million.
In closing a report from Weiss Crypto Ratings claims that Ethereum is still the boss and there might not be an Ethereum Killer any time soon.
Other News
Right after the direct listing of COIN on Nasdaq, executives of the leading U.S. exchange, Coinbase, sold nearly $5 billion worth of the stock.
South Korean regulators have created an inter-agency team to crack down on the use of cryptocurrencies for illicit activities.
The past week was a great one for the meme coin DOGE. It got added as a payment option on Newegg.
Balancer Labs is offering white hat hackers up to $2 million for reporting vulnerabilities in its recently launched Balancer V2.
Ahead of its launch on May 5, Uniswap V3 has launched on all four Ethereum testnets.
The CEO of a Turkish exchange made away with about $2 billion belonging to crypto traders.
The new craze for Chinese miners is no longer ASIC or GPU mining. They have turned to Chia mining, a new type of protocol that uses hard drive storage capacity for its consensus mechanism.
Following its stock token offering, leading crypto exchange Binance is now under scrutiny from regulators. The aim is to try and define the regulations that may apply to the new product.