Weekly Roundup: Bitcoin will go to the moon this year, Ethereum's AUM climbs to a record high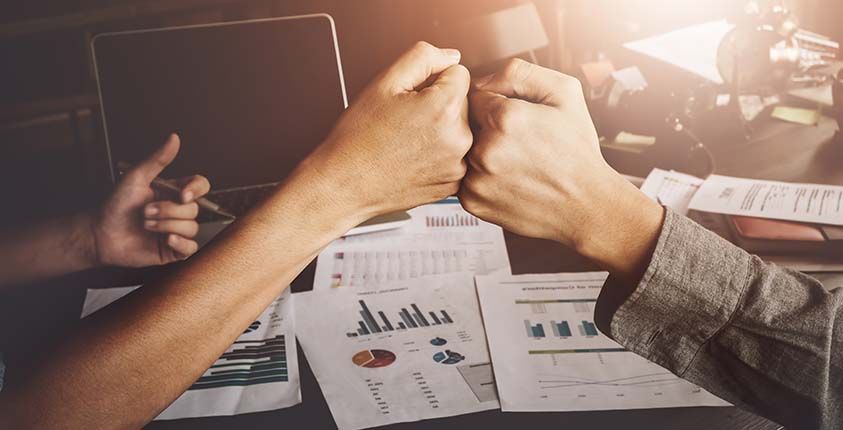 Bitcoin
In the face of the current regulatory uncertainty, Bitcoin's average transaction fee has dropped to its lowest levels since January.
Chinese traders have found a way to bypass the government's supposed ban on Bitcoin trading. They are turning to OTC desks en masse.
An exec of Goldman Sachs said that Bitcoin is not in the same league as gold. Instead, it could pass for copper.
A Glassnode report suggests that short-term Bitcoin holders panicked and have been liquidating their BTC portfolio at a loss. Another data from CryptoQuant and Glassnode reveals that Bitcoin miners are actively offloading their crypto holdings.
According to JPMorgan, Bitcoin may not be out of the dust yet. The leading cryptocurrency could still fall to $24k in the short term.
Despite Bitcoin's price crash in May, BTC miners were still able to rake in $1.4 billion in mining revenue.
The U.S. SEC has postponed its decision on WisdomTree's Bitcoin ETF application to July.
A former U.S. Congressman has agreed that Bitcoin is a form of money and should be allowed to compete with the dollar.
Hungary is set to build a life-size monument of Bitcoin's pseudonym founder Satoshi Nakamoto in Budapest.
U.S.-based commercial space company Astrobotic Technology will be delivering 1 Bitcoin in a hardware wallet to the moon later this year.
Phemex, a Singapore-based cryptocurrency exchange platform, has added Bitcoin to its earn crypto program.
Ethereum
Institutional demand for Ethereum appears to be on the rise as the asset under management of ETH products climbs to a new high.
The number of Ethereum deposited in the Beacon Chain staking contract has exceeded 5 million ETH.
Cybersecurity company Norton has launched an Ethereum mining service.
Digital asset bank Anchorage has launched a new product that allows institutional clients to take Ethereum-backed loans.
Other News
EmiSwap distributed 15k ESW tokens to liquidity providers.
Following the hack of several Binance Smart Chain-based decentralized applications, Binance recommended a line of action for developers. That being said, another PancakeHunny, a DeFi project on BSC was exploited over the past week.
Several British banks have begun restricting clients from sending funds to crypto exchanges, citing financial crime concerns.
China will be distributing $6.2 million in the form of its digital Yuan to Beijing residents as trials are set to begin.
Google finally lifts its three-year-old ban on crypto ads, but there is a catch to it.
TRiCERA Art has launched an NFT transaction system.
About 51 crypto firms might be forced to leave the UK after failing to meet the region's rather stringent anti-money laundering standards.