Which decentralized exchange to choose in 2022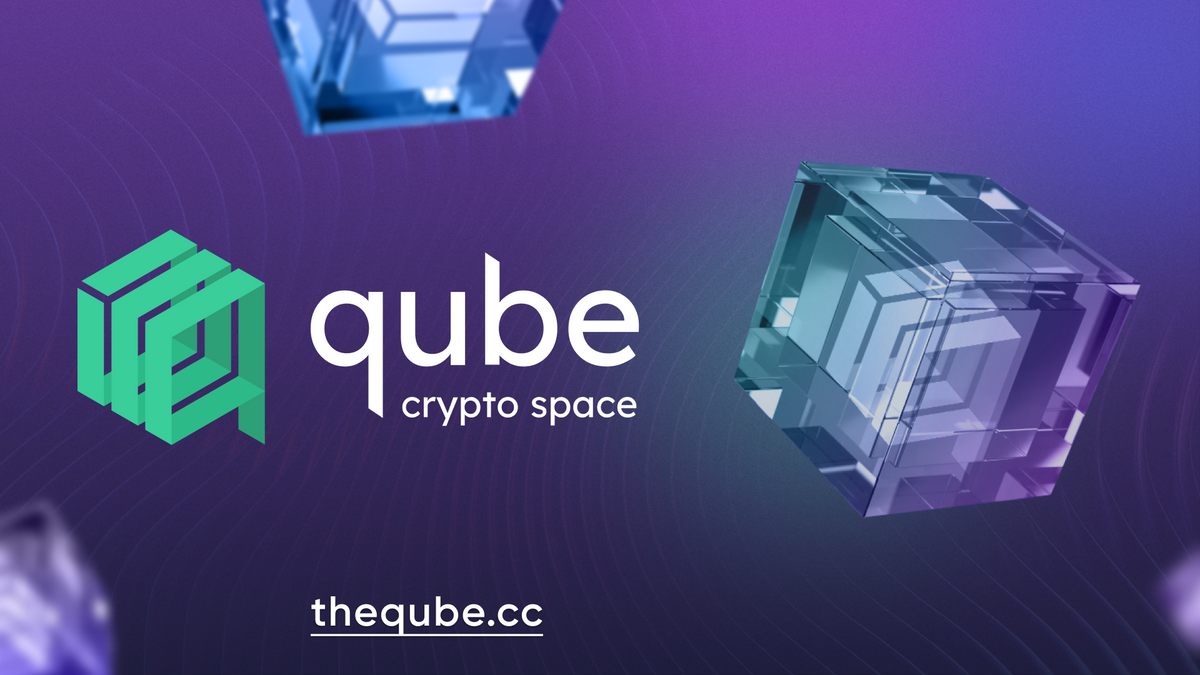 This is an amazing new crypto space built specifically for users' convenience. In this space, you can find everything that a crypto enthusiast needs. Let's dig in!
What is QUBE?
QUBE is a universal crypto hub. It is a place for creating, networking, earning, trading, and improving skills in working with cryptocurrencies.
Qube consists of 4 main modules: Qube DEX, Qube Launchpad, Qube NFT Marketplace, Qube Social Network.
Qube's mission is to make a place where everyone, keen on cryptocurrencies and blockchain, can find a place for themselves.
What Is Qube DEX?
Qube DEX is an automated market maker (AMM) that consists of a series of smart contracts forming and functioning as a decentralized exchange.
It allows users to swap and trade tokens easily without the need to create accounts, verify ID, and make deposits or withdrawals.
There is no place for third-party interference. You have total control over your funds and trading process.
An advanced trading engine brings high-throughput and instant execution. Say goodbye to failed trades, high slippage, and front-running.
Qube is fully audited by Dessert Finance.
Trade directly between Qube DEX and other decentralized exchanges on the open and transparent network, fully leveraging the advantages of blockchain.
Provide liquidity and earn swap fees generated on the DEX, paid in QUBE tokens.
Swap is a core feature that allows you to instantly and privately convert one cryptocurrency to another. A liquidity pool supports each pair accessible on the platform.
Add your token to the liquidity pool to receive tokens and gain profit.
Benefits
You get benefits from:
Lowest fares;
Democratic style of trading;
Staying out of any market manipulation;
Optimized slippage;
Reduced impairment losses;
Incentives to provide liquidity
What Is Qube Launchpad?
Qube LaunchPad is a decentralized platform for launching new projects via the conduction of the initial DEX offerings. The system is absolutely transparent for both startups and investors, as the community governs the entire Qube ecosystem.
Qube LaunchPad is extremely important for bringing blockchain adoption in a transparent way, as the platform provides the necessary infrastructure for developers and startups to easily and quickly raise funds from the community and, in turn, build tools that support the crypto world.
Benefits
You get benefits from:
Lowest fees;
Democratic style of investing;
Having proper solutions and tools for launching your project;
No hidden risks
What Is Qube NFT?
Qube NFTs is an open-for-everyone, intuitive marketplace of collectible non-fungible tokens connected to the entire Qube ecosystem through a governance token. Thus, you are able to surf the marketplace, collect the lovely NFTs, and then show your collections on your Qube Social profile.
NFTs are an important and immediate challenge and opportunity for supporting public goods while proposing a partial but solid solution for the commons' tragedy well known in economic science.
We aim to populate the culture of NFTs into a good and community-driven direction in order to create an actual chance to found a rock-hard channel of financing to artists, charities, and much more to ensure that multiple groups benefit from them simultaneously.
Benefits
You get benefits from:
Lowest fees;
Buying and selling NFTs with ease;
Having all transactions made using QUBE tokens;
Innovation, fun & reliability;
Qube Social
Connect with other blockchain enthusiasts, show your NFT collection, build your personal in the cryptocurrency world!
QUBE token
This is the management token of the entire ecosystem of the platform. With this token, you can safely interact with the system itself, make purchases, and much more.
Governance
This token can serve as a governance tool, giving users the power to vote, share ideas, and change the future of the project. QUBE token holders will be a part of the driving force behind the evolution of the platform.
Payment solution
In some products, QUBE will be utilized as a payment method, which will undoubtedly give it essential demand and liquidity. To pay or make purchases on the platform, you will need a token of this ecosystem. Thus, the token benefits both the ecosystem itself and its holders.
Guaranteed allocation
Participate in the early-stage projects hosting presale and IDO on the platform.
Rewards
Stakers, farmers, and active participants will be rewarded regularly in line with the provided amount of tokens. QUBE holders will receive free tokens through participation in airdrops of any projects accessible on the Qube Launchpad.
Result
The platform complies with all the rules of decentralization. In fact, the entire site is built for the convenience of its customers. Thus, in one place, you can find everything you need for trading, information art, and communication on topics of interest to you. You can also look at its website and stay tuned for the latest updates coming soon.