XCarnival Partners with RACA to Solve NFT Pain Points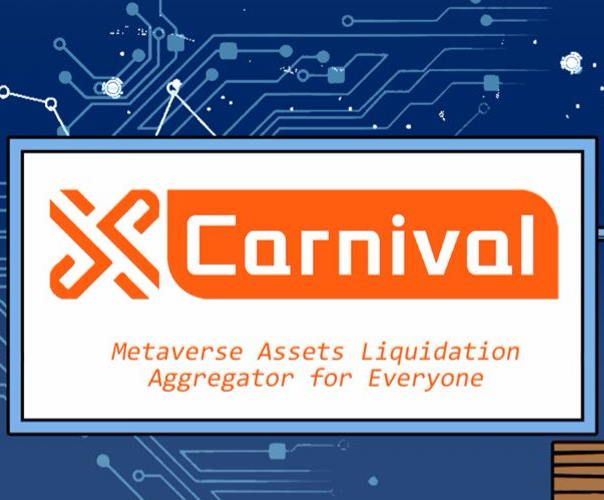 Thanks to the proliferation of non-fungible tokens or NFTs as they are fondly called, metaverse — the concept of a virtual world where buildings, names, land, and avatars can be bought and sold using cryptocurrencies — has become an overnight sensation. Currently worth over $25 billion as reported by CoinGecko, the NFT market has opened up an avenue for digital artists to create, auction, and sell artworks independently, guaranteeing them better pay and total control.
Besides this groundbreaking benefit, the non-fungible token market is plagued with two major drawbacks — liquidity and pricing problems.
With most NFTs selling for millions of dollars, as reported by various news outlets, the problem, however, is the difficulty in selling on a secondary market. These tokens tend to lose value over time, thereby becoming illiquid. To solve this problem, XCarnival, a multiple chain protocol set to be launched on the Binance Smart Chain [BSC] network has been designed.
XCarnival and Radio Caca [RACA] Platforms
A leading aggregator for metaverse assets that offers innovation and liquidity to a variety of NFTs and long-tail crypto assets, XCarnival, through a series of products, seeks to solve the existing flaws of the NFT market. Additionally, it has joined hands with RACA to empower metaverse with advanced and innovative features.
RACA, on the other hand, is the exclusive manager of the Maye Musk Mystery box and the DeFi and GameFi vehicle for the USM metaverse.
The XCarnival and RACA Partnerships — MPB NFT
The recent consortium with RACA will aid the platform to empower metaverse while listing RACA NFT to stake and mine the $XCV token. Additionally, this collaboration will see these nascent projects join forces to launch the rarest NFT — SSSR XCarnival Lion NFT.
Per the press release, this partnership with RACA and USM will spur XCarnival to launch the empowered metaverse programs such as:
The Maye Musk Mother Box to be on the first whitelist to mine XCV, XCarnival's native token.
NFTs existing in the USM metaverse, through this collaboration, will be licensed for collateralized lending services.
As mentioned earlier, XCarnival will co-brand with RACA to issue a series of NFT mystery boxes.
XCarnival Products for Solving Lingering NFT Problems
Through the XBroker platform, XCarnival seeks to offer a seamless peer-to-peer [P2P] user experience. Per a recent press release, XBroker is committed to bringing the mechanism of time-limited auction liquidity to solve both the price and liquidity sticking points. Not only will this platform empower the metaverse based on its consortium with RACA, but XCarnival will also subsequently list RACA NFT to stake and mine its native token, $XCV, thus, giving non-fungible token holders a sustainable income option.
Additionally, XCarnival and RACA based on the terms of their agreement will, both issue an NFT mystery box — the SSSR XCarnival Lion NFT, which according to the aforementioned press release, will be classed as the "rarest asset" meaning that only one of that asset will be issued.
XCarnival, as revealed by the development team, will also try to solve the prevalent mortgage and lending services challenges. In a bid to do this, the founding team will synchronize the backend enabling its successful deployment to the Ethereum layer-2 network, Polygon, and the Solana blockchain.
Introducing the XBroker and Megabox products which, as mentioned earlier, will help the metaverse asset aggregator resolve some of the flaws of both the NFT market and the $10.5 trillion mortgage and housing markets, these platforms have passed the Certik security audit. However, to further guarantee security, a bug bounty program which, per the development team, will help render invalid other vulnerabilities that may be found on the platforms has been initiated.
Championing the Binance Smart Chain Hackathon in South Asia, XCarnival, albeit an emerging project, currently boasts of a growing and active community, consisting of over 120,000 and 40,000 members on Telegram and Twitter, respectively.
Designed to solve a few problems facing the budding NFT market, XCarnival is positioning itself as an ideal project and pioneer in this crypto trend. With the non-fungible token market recording a couple of remarkable sales like the Mike Beeple artwork sale, the Francis Ngannou NFT sale, and a plethora of others, this incipient trend is set to revolutionize how digital artists create and sell artworks.