Ripple's Historic Victory Leads to XRP's 61.2% Price Surge and Sparks Euphoria in the Crypto Market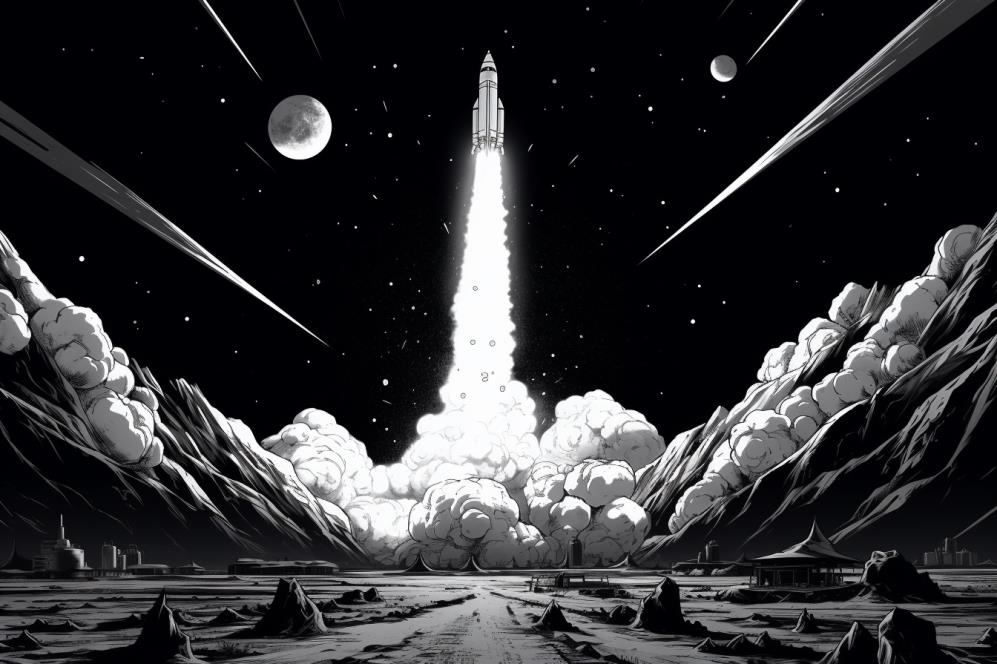 Ripple Labs Inc. has achieved a landmark legal victory, transforming the crypto market's landscape. In a ruling on July 13, a U.S. judge declared that Ripple Labs did not violate federal securities law by selling its XRP token on public exchanges.
This groundbreaking judgment sent the value of XRP skyrocketing, resulting in an awe-inspiring 61.2% price surge within 24 hours, raising XRP's price from a seven-day low of $0.463913 to a high of $0.866289.
A Matter of Law
XRP is not a security
Sales on exchanges are not securities
Sales by executives are not securities.
Other XRP distributions are not securities.
Ripple Case: The New Definition of Crypto Victory
In a recent summary judgment, the court provided more context to the controversial Ripple case. The ruling highlighted the differentiation between programmatic sales to retail buyers and institutional sales. A total of $757.6 million of XRP that Ripple sold in programmatic sales, alongside the use of XRP as payment for employee wages and other services, was determined not to constitute an investment contract.
This interpretation arises from the expectation that institutional buyers would anticipate Ripple using the capital received from sales to improve the XRP ecosystem, thereby inflating the XRP price. However, such expectations could not be reasonably held by programmatic buyers.
Ripple was endowed with 80 billion units of the 100 billion limit XRP currency by the original founding team. This allocation was intended to aid the development of Ripple's blockchain, the XRP ledger. Such practice departs from the typical pattern of initial coin offerings, where currencies are sold from creators to other investors, although founding teams or decentralized foundations often retain substantial holdings.
Despite the partial victory for Ripple, the court held that the $728.9 million of XRP sold to institutional investors constituted an illicit offering. The judge stated, "Based on the totality of circumstances, the Court finds that reasonable investors, situated in the position of the Institutional Buyers, would have purchased XRP with the expectation that they would derive profits from Ripple's efforts."
The impact of the judgment was felt across the crypto market. The total value of cryptocurrencies leaped almost 6% to $1.3 trillion, and XRP's own value soared by 76% to 82 cents, elevating it to the fourth-largest digital asset. The ripple effects also reached the Coinbase exchange, whose stock price surged nearly 20%, as investors considered the ruling a positive sign in the company's own fight against the SEC. This optimism was felt despite Coinbase having delisted XRP back in 2020 when the Ripple lawsuit was first announced.
Is the SEC's Crypto Reign Over?
Despite the humiliating defeat, the SEC is showing signs of defiance, indicating that it's not backing down without a fight. In the face of mockery from the XRP community and industry insiders, the SEC has boldly revealed its plans to review the decision. The SEC's next move in this epic battle may be influenced by Judge Torres' decision to differentiate token sales to institutional investors from those to the general public.
A Wake-up Call for Crypto Market?
This legal victory for Ripple could be the game-changer that the crypto industry has been waiting for. Major exchanges, including Kraken and Coinbase, are already contemplating re-listing XRP, as Ripple's groundbreaking win sends shockwaves through the industry, challenging Bitcoin's dominance. Will this be the spark that triggers the next altcoin season?
With a newfound optimism surging through the crypto community, future predictions are overwhelmingly bullish. Ripple's legal victory could fuel a resurgence in the altcoin market, driven by a decrease in regulatory uncertainty and a boost in positive sentiment. As XRP soars past Circle's USD Coin and Binance's BNB token, could we be witnessing the start of a new era for the crypto market?
Crypto Industry Shaken but Not Stirred: What's Next?
While this ruling has created waves of joy among altcoin holders, the path ahead is still uncertain. Crypto issuers and exchanges may face continued challenges, and the need for clear legislative action from Congress is more apparent than ever. Will Ripple's legal victory mark the beginning of a new chapter in the crypto regulation saga? The world watches with bated breath.
---
Understanding the Crypto Vocabulary
1. Ripple:
Ripple Labs Inc., more commonly known as Ripple, is a technology company that specializes in the development and innovation of payment protocols. Ripple's most well-known product is the payment protocol known as the Ripple Network (also known as RippleNet), which facilitates fast, low-cost international transactions between banks. Ripple's technology aims to enable "secure, instantly and nearly free global financial transactions of any size with no chargebacks."
2. XRP:
XRP is a digital asset and cryptocurrency that was created by Ripple Labs Inc. XRP serves as both a cryptocurrency and a technology protocol for facilitating transfers of money between different fiat (traditional) currencies. Ripple's XRP was designed to enable faster, more secure cross-border transactions and is used by several financial institutions worldwide.
3. The Significance of the Recent Legal Case:
The recent case between Ripple Labs Inc. and the U.S. Securities and Exchange Commission (SEC) revolved around the question of whether XRP should be classified as a security, a designation that carries certain legal and regulatory implications. If XRP were deemed a security, it would be subject to much stricter regulatory scrutiny, which could hinder its growth and adoption. However, with the court ruling that XRP is not a security, Ripple Labs Inc. has overcome a significant legal hurdle. This ruling not only impacts Ripple and XRP but sets a precedent that may influence future legal and regulatory decisions regarding other cryptocurrencies.
4. Altcoin Season:
Altcoin season refers to a period in the cryptocurrency market cycle when altcoins, cryptocurrencies other than Bitcoin, experience significant price increases and outperform Bitcoin. During this period, traders often move their assets from Bitcoin to altcoins in anticipation of higher returns.
5. Securities Law:
Securities laws are legal frameworks that govern and regulate the securities industry, which includes stocks, bonds, and cryptocurrency tokens. These laws are designed to protect investors by ensuring that companies provide accurate and consistent information about their financial situation and investment risks. The Ripple Labs case was centered around whether or not the XRP token constituted a security, a designation that would have placed it under stricter regulatory oversight.