How to Buy Crypto With Credit Card
The payment gateway via regular bank cards has placed the final brick in the bridge to the real world. In 2020 buying crypto is as simple as ordering a pizza online with your regular Mastercard or Visa card.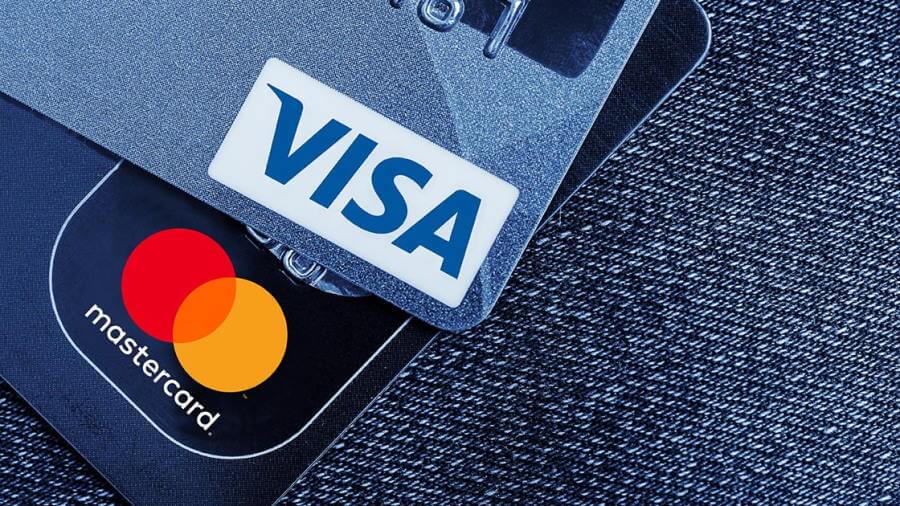 When Bitcoin was created in 2009, few in the world were familiar with the term  "cryptocurrency". Even fewer understood how to become a proud owner of some futuristic coins.
At the time, there were only two ways to become a part of the cryptocurrency community: to mine cryptocurrencies or to find a person willing to sell some crypto for cash.
User-friendliness was at the level of true programmer enthusiasts who simply used code as their form of expression. There were no companies to explain how to mine crypto, where and what cable to plug into what.
Acquiring technical skills was not the only way. Like in every Wild West market, luck has always played a major role.
We often hear the famous story of the programmer Laszlo Hanyecz who made history by buying a couple of pizzas for 10 000 bitcoins in 2010. The British pizza man got his bitcoins in an easy way. In 2019 he could have cashed out for $197 million.
People without deep technical skills and extreme lack had the only one remaining option – finding a miner willing to sell some crypto for cash, get involved in a shady transaction, and pray for integrity and honesty.
Obviously, it did not always go as planned. Some bought physical bitcoin coins instead of real ones. Some were robbed. Good luck explaining to local police in 2010 that someone has stolen your bitcoins!
Blockchain was designed as an instrument that eradicated the need to trust individuals or organizations. Therefore, simple direct transactions could not survive into the next stages of cryptocurrencies' adoption in society.
First Bridges With The Real World: Peer-to-Peer Platforms And Bitcoin ATMs
With time, the market started to emerge and grow around the first cryptocurrencies. All kinds of market players started building the bridge between elite tech-savvy enthusiasts and regular people who were wishing to get their portion of the future.
Regular people started to get other options to get their slice of the crypto pie. In 2012 Jeremias Kangas founded the now popular peer-to-peer platform LocalBitcoins which serves as an escrow "middleman" between a cryptocurrency seller and buyer.
In 2013 Robocoin presented the world with the first publicly available Bitcoin ATM. Putting cash in the machine and getting bitcoin seemed magic, and it is still priced as such. Bitcoin ATMs can charge up to 10% commission fee.
Neither peer-to-peer platforms nor Bitcoin ATM were completely legal in most of the jurisdictions of the world. They suited the market at the early stages when regulators were busy in their attempts to grasp the concept of Bitcoin.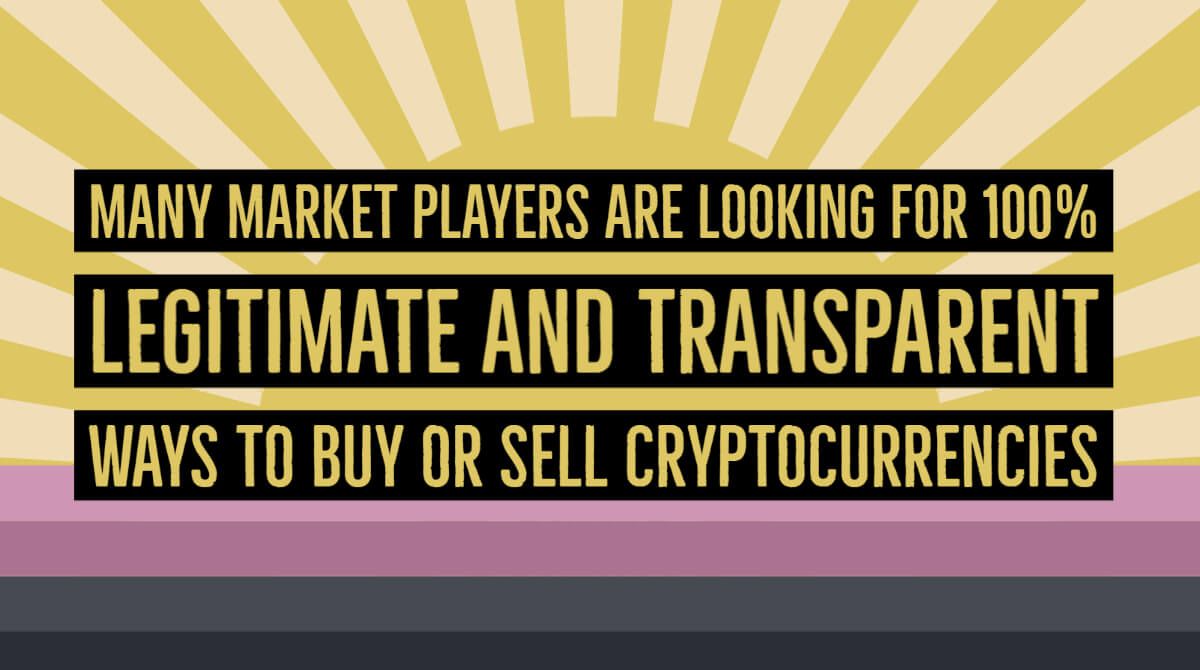 Now regulators are tightening their grip, and many market players are looking for 100% legitimate and transparent ways to buy or sell cryptocurrencies. The underground movement is starting to become mainstream.
Trend For Simplicity
In 2020, the majority of the crypto market players went through the stage of ignoring the notion of user-friendliness. No one questions that for cryptocurrencies to be widely adopted, the market has to offer easy-to-use and legitimate instruments.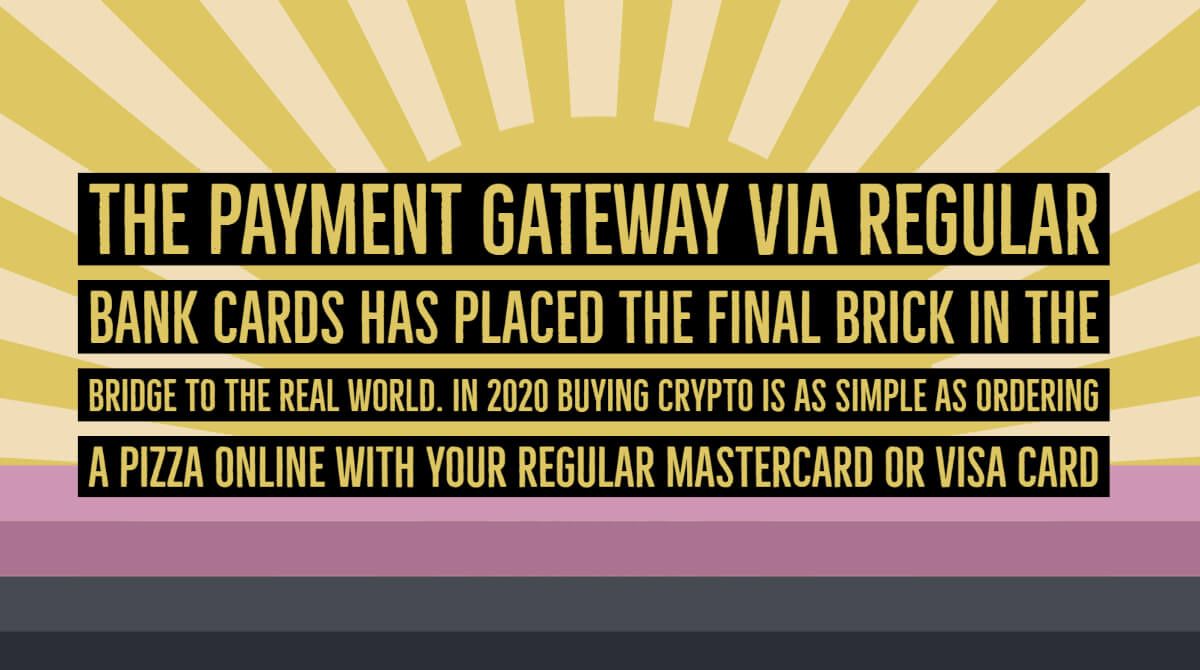 The payment gateway via regular bank cards has placed the final brick in the bridge to the real world. In 2020 buying crypto is as simple as ordering a pizza online with your regular Mastercard or Visa card.
That is why all exchanges are rushing to partner with a new generation of payment providers. This is a way to connect the most commonly used instrument in the developed world – the banking card – with blockchain financial marvels.
Payment providers are legally registered companies. They operate under certain jurisdictions and offer their services 100% legally. The Nominex platform has partnered with two such companies to provide traders not only with an easy and legitimate way but competitive offer.
Being legally functioning companies, payment providers are bound to comply with AML and KYC regulative norms. Hence, most providers have limits for cryptocurrency transactions without proper registration.
Cryptocurrency exchanges partner with different providers. That is why the gateway terms might differ. Some platforms, like Coinbase or Changelly, require users to pass KYC to access the fiat gateway. Others set up limits for transactions without KYC. On Nominex, transactions up to $2500 are KYC-free. Binance allows withdrawal of up to 2 BTC without KYC procedures.
Direct transactions via debit or credit cards opened new doors for the cryptocurrency community. The new trend accelerated adoption of other market trends like market transparency, low commissions.  That can be interpreted as signs of market maturity.
Payment Providers' Uneven Battle: From Denial to Acceptance
Multinational financial conglomerates like Visa or Mastercard are undoubtedly the creation of the traditional financial system. As traditional payment providers, they went through several stages of approaching dealing with cryptocurrencies: from not understanding what all the noise is about, trying to stop the movement to finally adapting to the brave new world.
In 2018, Visa and Mastercard attempted to stop an emerging trend of usage of banking cards to attain cryptocurrencies by issuing the ban on such transactions. But as many anti-crypto moves on the part of the banks, the payment providers' ban had little effect.
While some raise questions like whether current financial institutions will survive after the Covid-19 pandemic and the associated economic transformations, now traditional financial giants strive to enter the cryptocurrency market on their own terms.
For example, in 2019 Mastercard started hiring professionals in order to develop cryptocurrency projects within the corporation. As the old saying says – If you can't stop them, join them.
What's Next? Easy Crypto Could Change The World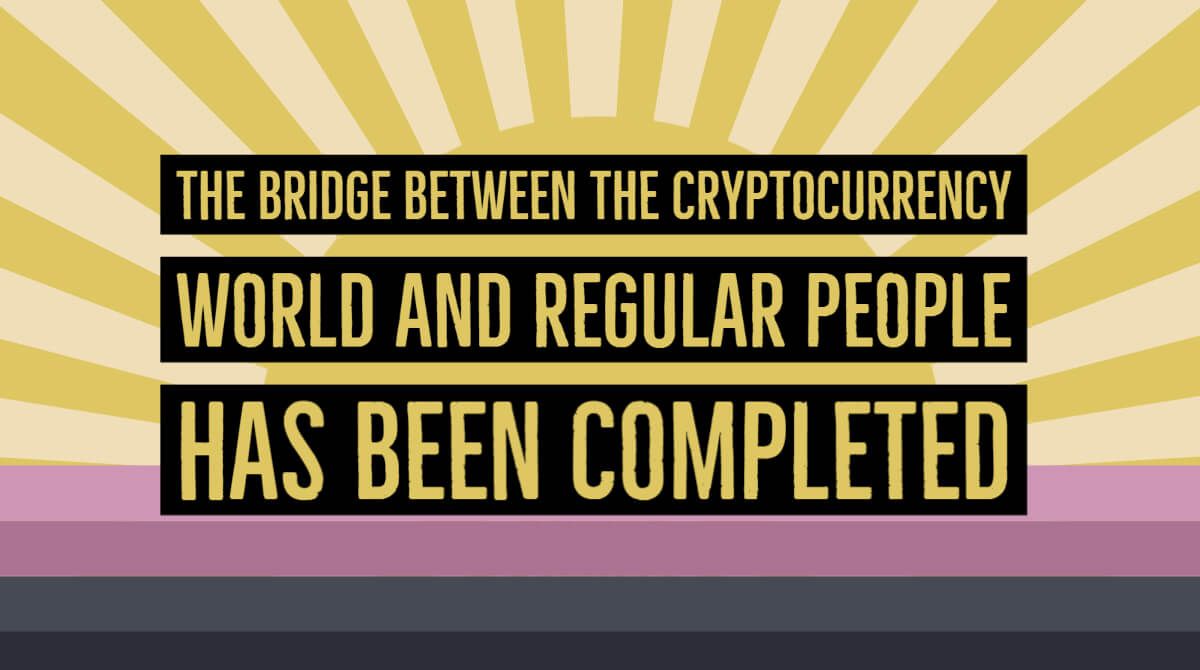 The bridge between the cryptocurrency world and regular people has been completed. But what does this mean for the market? Nothing stands still in this era. Increases in the numbers of payment providers and their competition will likely  mean lower commissions and additional perks. Who knows, maybe next year we will already have cash-back loyalty programs that offer additional incentives for cryptocurrency users.
One thing is clear: the more the world transacts with cryptocurrencies, the less it pays ridiculous commissions imposed by traditional financial system middlemen.
Maybe in 2025 we will finally forget about fees imposed by regular banks, fiat currency exchange rates on credit cards, and massive payment delays. And put the banking cards aside for good! :)