An overview of recently issued tokens worth investing in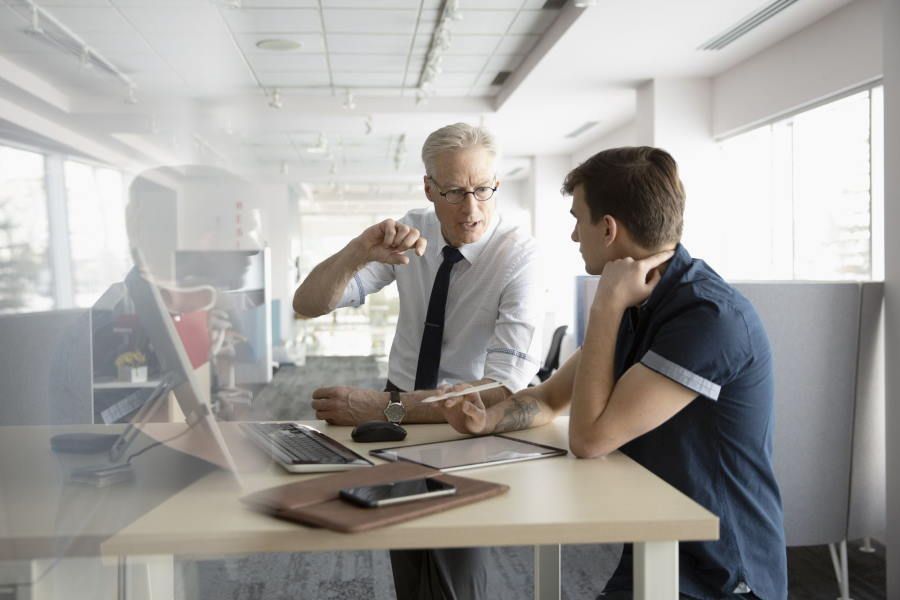 Navigating the cryptocurrency landscape can be quite challenging, given the vast number of projects that come to market. Cutting the wheat from the chaff is essential for those looking for the best crypto to invest. The projects that keep growing and evolving will often prove to be safe bets.
One can apply several basic guidelines to determine whether a specific cryptocurrency is worth investing in. Some basic research is often advisable for newcomers and experienced users alike, as many people only seek quick ways to score a profit. Although such opportunities exist in the crypto space, it is often better to look at long-term development and vision.
Among the newly launched projects to invest in cryptocurrency, most of them have yet to deliver on initial promises or even begin to build their ecosystem. While those may prove worthwhile eventually, avoiding these risky investments is often the more intelligent approach. Always look at a project's team, roadmap, and track history of delivering the goods... if any of these do not add up, it is probably better to seek out other pastures.
Nothing is worse in the cryptocurrency world than investing in a project, only to find out it has no future. Making any financial contribution is always a risk, yet the following tokens all have some recent or upcoming development confirming the team is still active. Standing out among the competition requires thorough innovation and a forward-thinking mindset.
Hashbon / HASH Token
The Hashbon team wants to lower the barriers to entry for those seeking to accept cryptocurrency payments for goods and services. With native support for Bitcoin, Ethereum, USDT, and several dozen other cryptocurrencies, the service lets merchants receive payments in crypto or EUR. For merchants looking to tap into a new market or increase their overall customer base, cryptocurrency transactions can make a big difference.
HASH, Hashbon's native token, was released recently, with 1 billion assets entering circulation. The token resides on both Ethereum and Binance Smart Chain and will minimize expenses for those looking to enter the Hashbon crypto payment ecosystem. Hashbon will be home to profitable and convenient offers, all of which can be accessed by token holders.  Furthermore, their wallet for individual users operates on a 0% commission structure.
Timecoin Protocol
As a decentralized sharing economy protocol on the Ethereum blockchain, Time Coin Protocol prioritizes community management, no deplatforming, foregoing a monopoly position, and distinguishing itself from selling data. Building a new sharing economy level is a tall order, yet the existing solutions all seem to compromise certain aspects rather than benefit their users. Through its multi-layer architecture, TimeCoin Protocol wants to provide a fairer and easier approach to advancing the sharing economy.
The native token of TimeCoin Protocol is TimeCoin, or TMCN. It is issued on the Ethereum blockchain to support the functions of the Protocol and can act as a means of payment for goods and services or rewards for supporters. The TokenCoin sale is ongoing right now, yet there is a whitelisting procedure to take into account.
Bifrost / BiFi Token
The BiFrost team is intent on exploring multichain compatibility for decentralized finance. For the longest time, projects have focused their attention on one blockchain, missing out on tremendous liquidity. Addressing that shortcoming requires taking an entirely different approach to blockchain-based financial products and services. With its native multichain technology, BiFi can become a cross-chain decentralized finance provider.
In a recent update, BiFi enables support for Binance Smart Chain, which is quickly becoming a home to many DeFi projects and services. With its lower gas fees and faster transactions, users will benefit from these improvements directly. As Bifi now works across both chains, the team looks at integrating more blockchains into its service. Bringing lending to Binance Smart Chain creates new use cases for BNB and other assets.
CoinBurp
Making cryptocurrencies easier to acquire and interact with is an essential part of achieving mainstream adoption. CoinBurp is a crypto trading service with 0% commission on all deposits and trades. The team emphasizes being regulatory compliant to provide its services in a frictionless manner.
In a recent announcement, the team confirms they are launching the first fiat- and NFT-enabled DeFi wallet. The British cryptocurrency platform aims to remain ahead of the curve by focusing on aspects of the crypto and blockchain industry that spark mainstream attention. Additionally, the developers want to transition the project to a decentralized governance system rather than a top-down structure.
Pruf.io
During one's exploration of the current cryptocurrency landscape and new tokens hitting the market, it can be worthwhile to invest in something that holds promise early on. Without committing too much money, Pruf may be a candidate worth looking into. Although the project is still in alpha testing today, the promise of authenticating and tokenizing possessions on the blockchain, managing valuables, and benefiting from asset governance can be appealing to the right type of investor.
The team wants to let the public alpha test this concept speaks volumes of how they aim to approach these concepts. Instead of claiming to be building something, they put their work front and center for everyone to tinker with. A good way to collect feedback and help address any bugs that may arise.
Conclusion
The cryptocurrency industry always provides a mix of established projects, recently launched ventures accelerating their development, and complete new tokens that may have a shot at being successful. Carefully reviewing everything that comes along one's path before making financial commitments is always the best course of action. Diversification of a portfolio will often achieve great results.