Catge (CATGE) Combines Meme Currency Aspects With Building Real Projects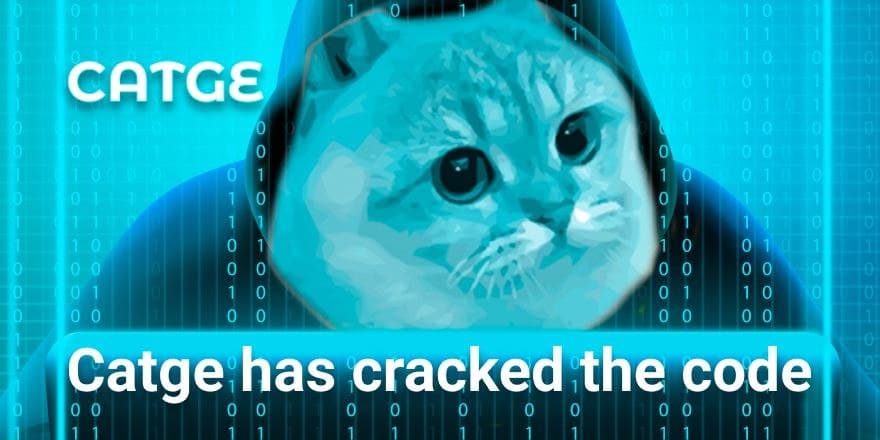 The cryptocurrency industry can be divided into several subcategories. Some currencies attempt to disrupt payments, whereas others want to become meme currencies. Cage is a bit of a hybrid currency, as it has meme elements and aims to build real solutions to make cryptocurrencies more accessible and appealing.
Not Everything Is A Meme Currency
In the cryptocurrency world, most people will be familiar with Dogecoin. While it is a successful project in many ways, it is not much more than a meme currency that serves no real-world value. One can't use Dogecoin to pay for too many goods or services, yet the project still holds a market cap that is more than respectable. The concept of Dogecoin has also given rise to many other meme currencies, the majority of which are animal-inspired.
That being said, not every animal-themed cryptocurrency is a meme currency either. Several projects in the DeFi space all try to bring something unique to the table, although their success varies greatly. There are many options to explore, yet gaining traction remains very difficult in this industry. Building a viable ecosystem capable of supporting a new currency is essential.
The team behind Catge Coin thinks they can crack the code. While it may appear like a meme currency at first, the ecosystem spans multiple projects that will be developed and aim to bring more value to its ecosystem.
What Catge is About
Of the services to be built under the Catge banner, the CATGE vs DOGE card game stands out. it will be accessible through the browser and on paper, letting players collect NFTs of Catge and Dogecoin characters. NFTs play a crucial role within the Catge ecosystem, as the most popular CATGE memes from Meme contests will be featured on the native NFT platform. The meme contests are designed to bring more attention to this new ecosystem with the help of Reddit and Twitter.
Per the roadmap, the team will work on a wallet application that features paper bills. The app is similar to Trustwallet but lets users print crypto assets on paper and exchange them with others. An intriguing concept, although it remains unclear how well this implementation will work. Exchanging paper notes of crypto assets is not a common occurrence in this industry.
Closing Thoughts
The cryptocurrency industry can always sue more projects that aim to make a difference in one way or another. Launching another meme currency with no purpose is not what the industry needs. That doesn't mean Catge will be successful automatically, but the concepts of charity, NFTs, a token launchpad, and the card game are all very intriguing.
Using meme contests to drive attention to a new project can be worthwhile, although it is crucial to captivate people's attention in the long run. That will always prove a bit more difficult than developers may think.