Exploring the Power of Human Connectivity in Outdoor Advertising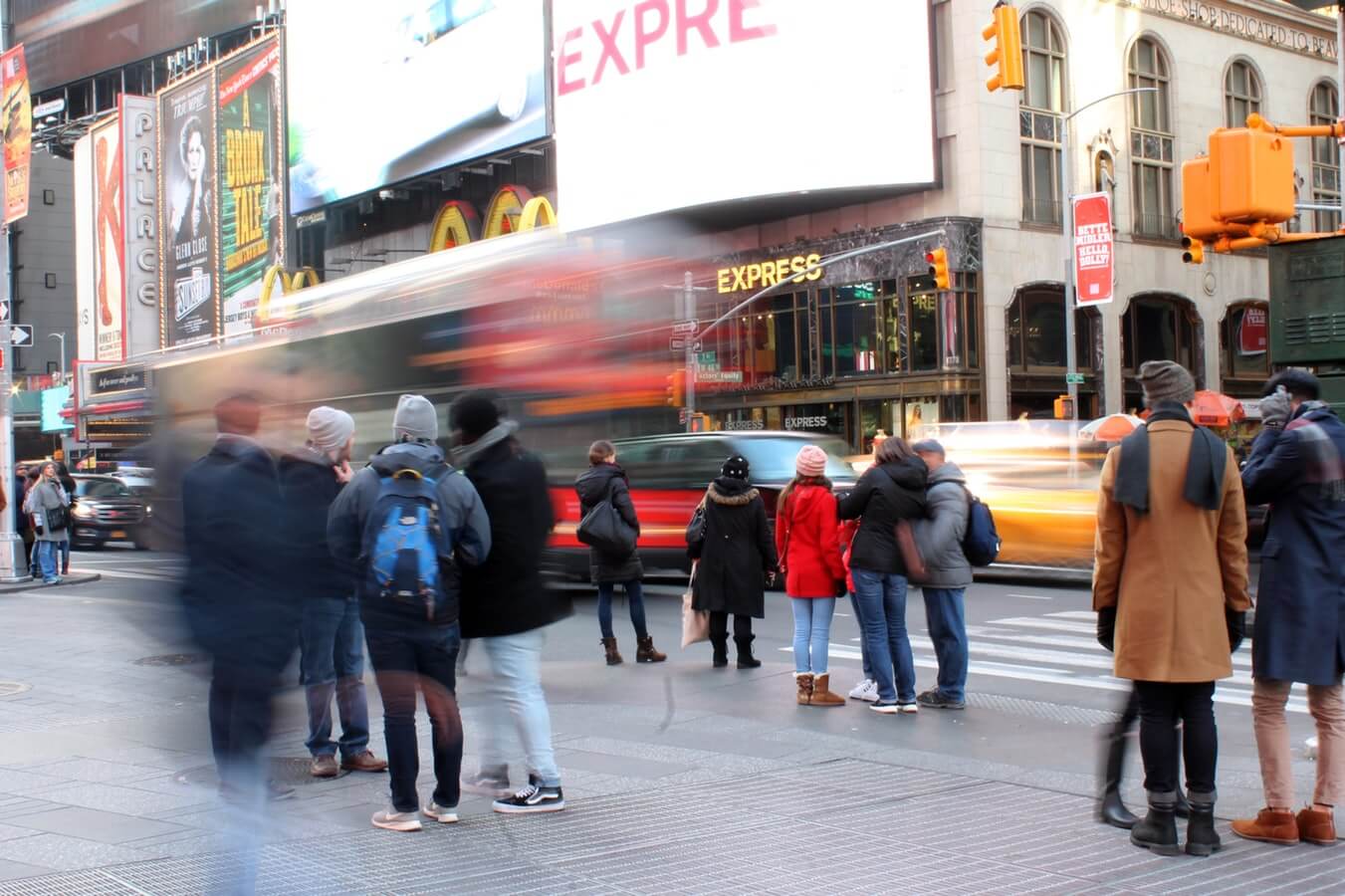 We are so in tune with the present; but how was life before the sharing and peer-to-peer (P2P) economy? Today's effect, as we have seen, is shaping. This paradigm has proven that mindset shifts and the building of trust are the future of trade.
However, one industry that remains largely unaffected is the multi-billion advertising industry. It is my honest preview that the out-of-home advertising sub-sector, to be specific, lacks a collaborative consumption platform for its underutilized assets.
A P2P economy, given how disruptive it has been, would slash costs, build a stronger community and generate passive income for participants. We can draw examples of how Lyf and Uber brought new meaning to car sharing, positively impacting the gig economy.
Is the Advertising Industry Ready for Change?
Implementing simple solutions for the lucrative (but bureaucratic) advertising space could reinvigorate the sector. True, while hundreds of millions of dollars have been poured into Research and Development, it seems like space owners, SMEs and other small-time businesses were not factored.
While SMEs can open social media campaign, and even hire an expert for Ad campaigns, what happened with leveraging technology and sufficiently exploiting every inch of space that could be readily available? What happened to creativity? Is there a way businesses can cheaply and collaboratively advertise?
Free display spaces can be turned into nuggets and a source of income if strategically located for outdoor advertising. Thousands of businesses can use them to build a truly collaborative economy.
However, the question still lingers: Is the space ripe for a paradigm shift?The out-of-home advertising sub-sector is currently hot. Studies suggest that the demand for outdoor advertising platforms is steady and rising. More companies are angling for a billboard slot-sometimes by all means, as traditional advertising gives way to online Ads.
The hard question is this: Why has outdoor advertising survived this onslaught? Funnily, as Ads pop up and creators do their best to satisfy paying customers by micro-targeting, browsers are mastering the art of blocking Ads and advertiser's trackers. In all this, it is virtually impossible, to deflect the effect that outdoor advertising has on would-be customers.
Most brands know that those few seconds of contact makes all the difference between interest and irrelevance. A study by Nielsen says that outdoor Ads are the crucial generators of online activity for brands. The world's largest brands, therefore, heavily depend on this advertising channel for growth and revenue.
Not surprisingly, there has been a proliferation of these Ads. Here is my list of some of the best outdoor campaigns that really caught my eye:

The #DeleteTheHate campaign, designed to counter cyberbullying, is an excellent example of the power of technology on an Ad campaign. The Ad used face detection cameras that would take the photos of passersby and upload them onto a screen. The Ad copy would then display as if it was aimed at the displayed image's owner.
The "Economist spreads ideas" campaign. By using a plain billboard with a lightbulb, the platform would light up whenever a person walked beneath it. German DIY store OBI Ads, on the other hand, leveraged relevance and placed their billboards right in people's homes. They would renovate run-down houses to display the utility of their DIY products.
And as the industry revolutionized aspects of its trade, it continues to reinvent itself. There are, for instance, advances in data integration, automation, and targeting in delivery. Data collected via mobile devices is promising to empower advertisers to decipher the impact of large screen Ads on the consumer.
Looking at The Problems, Are There Opportunities?
Unfortunately, there seems to be no outdoor Ads solution in place for small business owners. They are at a disadvantage. Their problems unresolved, but modern technology can be used to provide fitting solutions.I shifted through some of their concerns, and here's what I found out when small business owners sought for out-of-home advertising slots:
The cost of setting up is prohibitive. For brand visibility, say in Times Square, they have to part with at least $4 million every year. That's not including upfront payments needed that also depend on the number of fixed screens that's also subject to availability.
Advertising spaces are not simply available. A business owner could end up searching for a slot for weeks on end. Even when available, advertising agencies cannot rent out for short-term gigs.There is no flexibility needed for an outstanding, tailored and relevant campaign.
This instead forces brands to miss opportunities brought on by environmental or situational factors.The lack of transparency in the industry is another critical issue. The sector is not only unverified but has been unaudited for decades. There should be valid data for space owners or even the procedures for posting a campaign. Without transparency, how can trust be built?
Can These Be Resolved by Modern Technologies?
Given, trust is an essential ingredient for business growth. After all, if you will pay for an ad, you probably want to know instances when the Ad delivery is not right, and when to make fitting adjustments. You will also want to know that the money paid is being spent as it should.
By harnessing blockchain technology and AI, for example, a digital, collaborative platform that is freely accessible can bring down the cost of outdoor advertising. It will also democratize advertising and open the market even to firms with limited budgets. Democratized advertisement means flexibility, efficiency and cost savings.
I'm convinced that this can be resolved conveniently by connecting owners of public displays with advertisers via a transparent platform. When that happens, both parties will benefit. Why? Well, it will be easier for advertisers to roll-out Ad campaigns that are hyperlocal, real-time, affordable and with real-time analytics via an interactive app. While businesses post-high ROIs, space owners earn passive income as they foster business growth in their cross-promotion.
In that case, the proposed collaborative platform should also be as communal and peer-to-peer as possible. That is why using a public blockchain that incorporates validators for checks and balances can be a viable option if a sharing approach is adopted. Of course, the system has its inadequacies. However, if trusted validators are inculcated, bad content and fraud can be stymied.
Conclusion
I cannot overemphasize the power of advertising. It is a critical tool for revenue generation, justifying the $600 billion valuations. This advertising channel should, however, lower its entry barriers and let businesses of all sizes in. Considering research findings, the demand for out-of-home advertising is high and rising. However, demand could be met only if there is a better connector of advertisers and display owners.
Check our guide of the most promising crypto