How Clash of Coins is Embracing GameFi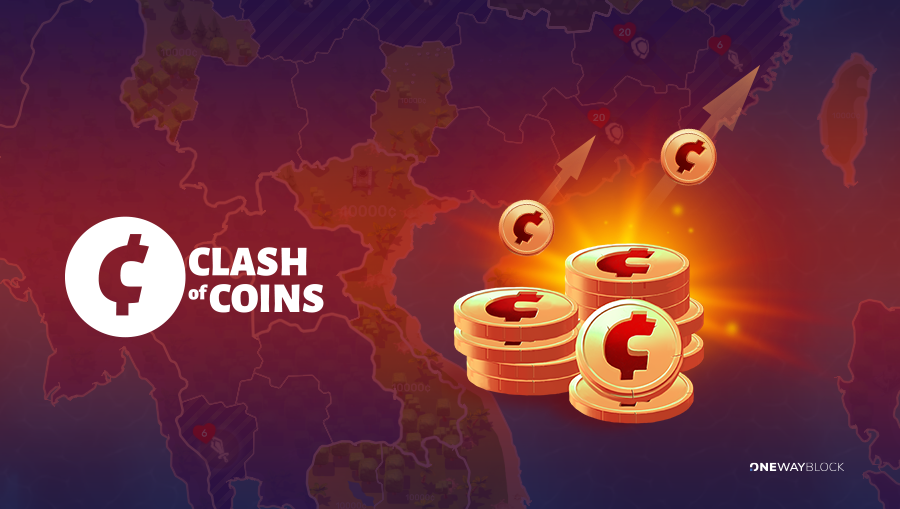 Of the many genres of gaming that have been popular over the years, multiplayer online real-time strategy (MMORTS) games have been some of the most enduring, and it's not hard to see why. These MMORTS games allow you to team up with friends and explore a gaming landscape in real-time.

With this level of excitement, it is hard to see how MMORTS games could get any better. But they do, as these days, cryptocurrency is being thrown into the mix. This means that the stakes of MMORTS games are raised even higher. And with GameFi dominating the games sector, who knows where it will go next?

Well, a new blockchain-based MMORTS game called Clash of Coins seems to know as it has announced a slew of new features.

All About Clash of Coins
So, what makes Clash of Coins different from other MMORTS games? For starters, it is the first-ever MMORTS game that is based on blockchain technology. So while you get the usual benefits like forming clans with others and leaderboards, you get so much more.

One of these is the fact that the blockchain aspect is at the core of its operations. The different clans in the game are based on top cryptos like Ether and BNB and some are even named after them.

Then there is the play-to-earn aspect where you don't only win bragging rights and a place on the leaderboard. Along with these and in-game assets and titles, you also get spendable cryptocurrency that you can trade even outside of the app.

Needless to say, this had made Clash of Coins very popular among players. Only a few weeks after its launch and while still in beta mode, it had already gotten 20,000 users and will likely hit 200,000 by the end of 2022.

It is also on track to make some big changes to its game features. Part of these will be in its mid and high-game parts which will now allow for upgrades. Some of the things to be upgraded will include buildings, as well as new ways of interacting with the gaming map.

Those who are very invested in the gameplay will be happy to learn that full-out wars between clans will soon be possible instead of just one-off battles. There will also be the chance to create new in-game creatures as NFT merging will soon become enabled. This will also coincide with Clash of Coins' incoming NFT collaborations which will bring even more NFTs that can be used and its mobile gaming launch.
Crypto MMORTS and Future Sustainability
Even as GameFi and games like Clash of Coin that will be embracing them are on the rise, there is a lot of talk about what they will mean for the future of the planet's sustainability. This has been a hot-button issue for years, with a lot of criticism being leveled against blockchains like Bitcoin for the number of carbon emissions they produce and the energy they use up.

With GameFi on the rise, will we see a repeat of this? Well, according to Stepan Sergeev from Clash of Coins, we won't. As they see it, the game is designed to be as eco-friendly as possible.

"The question of Sustainability is not an empty phrase for me, because it has a certain personal history associated with where I grew up. Our OneWayBlock studio has 2 key points on this topic: First, OnChain only where it's really needed. There is no point in doing blockchain for the sake of blockchain.

Blockchain is the ability to verify the economy, make it transparent, add an amazing flow to the game mechanics,  and make the game an extremely tasty product. We strictly monitor these boundaries and do not affect the "miner forces" (that is, de facto electricity), where it is absolutely not required.

Second, we use the 2 largest ecosystems - ETH and BNB Chain. Both are actively following the current agenda and will make significant progress in this direction over the next 12 months.
Nevertheless, we must not forget that transparency and decentralization are important to us, which means that we cannot consider centralized blockchain solutions for our products that are more efficient in terms of carbon footprint. In this case, we are trying to find a golden mean," he says.

With this in mind, it seems Clash of Coins will have a fairly smooth rise to the top.