Making your Crypto Transactions EASIER with AMDG. All in One App.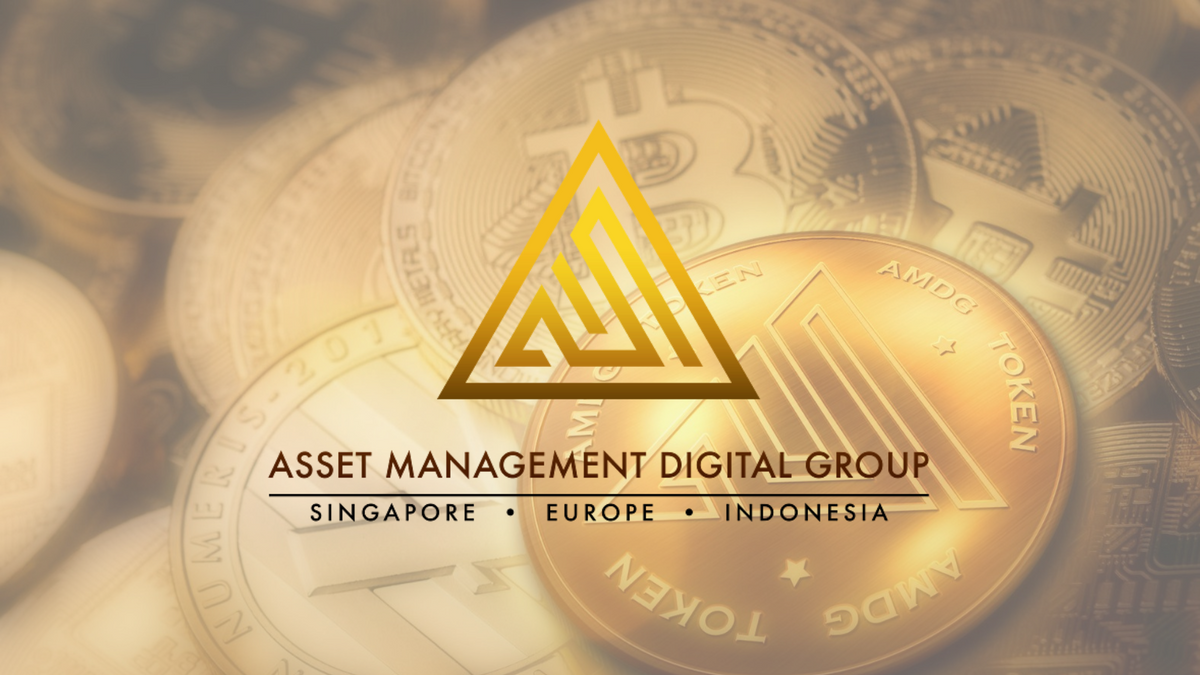 Blockchain has steadily advanced the technological capabilities of the banking and financial industries at large. Centering towards these revolutionary changes, it has resulted in reshaping of the financial services landscape which in turn has made financial products more accessible to everyone. With blockchain, there are various projects that offer different solutions for the community. One such project worth mentioning is Asset Management Digital Group (AMDG). With the mission of giving immediate access to financial solutions to the wider community by providing the liquid value of cryptocurrencies which could be integrated to businesses and various industries.
AMDG sees that there are various problems to address in cryptocurrency transactions. Amongst them is that buying cryptocurrencies can be a long and complicated process because it requires verification with a lot of data and lack of infrastructure to make it readily available for the masses. Many will find the accessibility to purchase a cryptocurrency is unavailable as there are not many avenues or solutions for them to convert their fiat currencies into cryptocurrency. This is why AMDG is present with the aim of providing an All-In-One Solution to users.
AMDG was founded by Mr Abdul Mutalib Ithnin from Singapore in 2021 with the goal of focusing on providing cross-border services in crypto banking transactions. AMDG ECO-SYSTEM consists of the AM WALLET that can be funded with different cryptocurrencies (will be available on iOS and Android). Users can access the AMDG - AM plastic and virtual cards, which can be used anywhere and anytime they want. It combines traditional finance with unlimited wallets to buy, cash out, earn cryptocurrency and also enable users to send their cryptocurrency worldwide using only their phone number or wallet address. This kind of element provides the easiest and most integrated way to Buy, Sell, Send, Spend and even Save users' digital assets with ease. With AMDG innovative and insightful financial technology solutions, AMDG strives to enhance their users' every day experiences.
With this principle, AMDG plans to deliver ongoing enhancements to the platform with a proven algorithm to stay ahead in innovation and technology while at the same time being creative, allowing better work quality, ease of payment services and crypto banking like experience. In supplementing the above AMDG Eco-System, AMDG will release its own token – AMDG Token which has a limited supply of ONLY 250,000,000 tokens with a fixed burn rate. It will be divided into 150 Million initial circulating supply and 100 Million locked supply. From the 7th year onwards, AMDG will be left with only 100 Million supply and implement a Burn-On-Transaction strategy. This will create more Buy Orders on the exchange and at the same time reduce the total circulating supply as it will be burned, thereafter, the token supply will continue to decrease until it hits a supply of ONLY 50,000,000.
The AMDG Project did not have any Initial Coin Offering (ICO) nor Initial Exchange Offering (IEO) exercise due to the fact that this project has already established its own funding prior from the founder and stakeholders. These uniquely make the AMDG project highly profitable and safe because there will be no early entry risk of project failure as AMDG plans to release its applications by the end of February 2022. The AMDG token will also be available on reputable exchanges which will be announced and coincide with the release of the applications by the end of the above-mentioned date.
Due to more intermediaries engaged in cross-border payments, interchange and transaction fees are getting higher. Hence AMDG Token will be used to offset charges when a transaction occurs within the app. Users who stake their AMDG tokens will look forward to getting rewards in the form of AMDG tokens. Thus, the locked tokens are used to reward stackers while AMDG's long-term business model centers towards generating revenue via transactions on its apps for longevity of the business. More information about AMDG can be found on the official website www.amdgtoken.com
Make your life easier with AMDG! All-in-One solution in the palm of your hand.

Find More about AMDG :
https://linktr.ee/assetsmanagementdigitalgroup
Media Contact
E-mail : info@amdgfintech.com
Website: https://www.amdgtoken.com/