Olga Vorobyeva of Vox Consulting: On Why We Need More Women Founders, and The Five Things You Need To Thrive as A Founder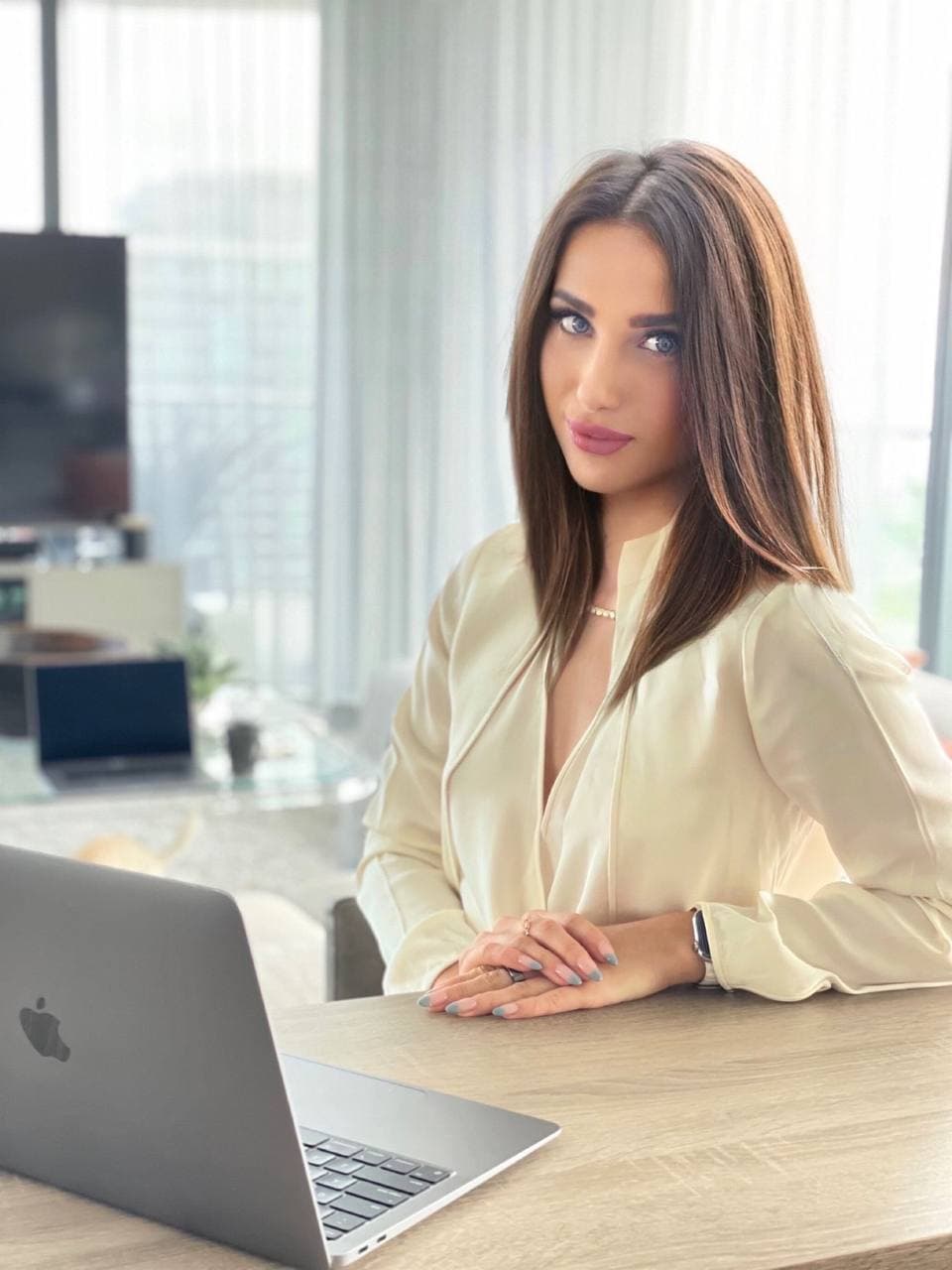 As a part of our series about business leaders who are shaking things up in their industry, I had the pleasure of interviewing Olga Vorobyeva (Olga Vox).
Olga Vorobyeva (Olga Vox), is the founder of Vox Consulting, has been a leader in the blockchain consulting industry for more than 6 years, with a deep focus on marketing strategies for blockchain, DeFi, and NFT startups. Over the span of her career, he has raised more than $100 million in tokens and helped create over $2 billion in enterprise value through ICOs and IDOs. Olga engaged in various educational meetups and international conferences and is known as a blockchain community evangelist.
Thank you for this interview! Before we dig in, please, let our readers know more about you. What is your background? What led you to your career path?
I studied finance and economics and started my career path at BNP Paribas Bank. I was in charge of white label projects with large international companies like Sanofi, Coca-Cola, Volkswagen Group. This job was an intersection between finance and marketing, so I quickly learned how to incentivize people and make them fall in love with the financial products we created. Regardless of how good your financial product is, users have to be passionate about it to learn, grow, and eventually manage personal finances better.
In 2016, I moved to Switzerland and met my first unicorn project - SwissBorg. We went from idea to closing $50 mln from 25,000 investors in 149 countries and became a top-10 ICOs in just six months. I was responsible for marketing, public relations, and community management. 250K of people are now using its SwissBorg app, and $1 bn of assets is under management. It helped hundreds of thousands of people to discover decentralized finance, and it will continue making wealth management accessible to everyone. I was very inspired, and since then, I have been involved in blockchain startups as a marketing consultant, mentor, and adviser.
What is the most exciting story that happened to you since you began leading your firm Vox Consulting?
Blockchain is a decentralized network of reciprocal interaction, and it's not only my work but also an approach in life. My clients are mostly blockchain companies located worldwide, and once I had three meetings in three different countries in one day. I had breakfast in Geneva, lunch in Paris, and dinner in London. That day, I realized that time is not linear, and I can work anywhere, any time I want, so I became location independent. Since that day, I have traveled to nearly 40 counties, established a network of partners, and built communities in many places. My way of doing business has inspired many female entrepreneurs to relieve boundaries and become fully decentralized and influential individuals.
What was the funniest mistake you've made since starting your career? What lesson did you learn at that time?
I pressed the wrong button and was stuck in an elevator with Chanpeng Zhao (CEO of Binance) during the Binance Charity Foundation launch event in the United Nations HQ, Geneva, Switzerland. And so I had half an hour to make an "elevator pitch" to mister Chanpeng, and he invited me for dinner with his entire team. There is no such thing as a mistake, only opportunities to grow.
We can't achieve success without some help from others. Who is that person that helped you to get where you are right now? Can you, please, share a story about that?
I accumulated diverse knowledge and met brilliant people who kept challenging me as a professional during my journey. But there is one person I keep coming back to for inspiration - my life partner. He is in charge of marketing for the Olympics and is an excellent example of every startup professional's mental strength and endurance.
Only about 20% of funded companies have female founders. That's been said that more work still has to be done to empower women to create companies. What do you think is holding women back from founding companies?
We recently did research - Global Study of Women in the Cryptosphere - together with my partners from BDC Consulting. So I know the exact reasons why it is so hard for a woman to start a business, especially in crypto or tech, where the problem of gender imbalance is much more severe. And only about 5% of blockchain communities are female. Add the culture formed by males. For example, some of the crypto conferences have this sort of "entertainment" after the event when they bring in a group of professional escort girls. A lot of women don't find that entertaining and feel highly uncomfortable and unappreciated because of that. Joint family accounts and lack of financial freedom are also non-obvious reasons preventing women from entering the business world.
What government institutions, or us as individuals, or as a society can do to help women overcome those obstacles?
​​I think that, firstly, women need to change themselves to be more confident. They don't need to ask for anybody's permission to start managing their own money or create their own business. And female communities are helping a lot with sharing inspirational stories and supporting each other. I started the "Girls in Crypto" community in Switzerland, and it has 500 members now. We had a presence in Davos during the WEF (World Economic Forum). I encourage every woman to lead such a community locally. Fortunately, it is effortless to accomplish with the use of messengers and technologies.
As a female founder, please share a few reasons why more women should become founders?
The energies around the female leadership are the collective, the creative, and the caring one. People usually use them in their daily work life. But currently, the approach is often masculine, as in we can be creative and collaborative, but micro-manage the staff, and the whole team cares only about results. The feminine approach is about caring. It empathizes and understands emotions. In business, we forget about such an essential ingredient as care. Teams need it to feel comfortable, valuable, and safe in the work environment. Leadership is about serving others. To lead the team, you should serve your employees and show that you care about them. Instead, some leaders don't express care, hoping that their teams will perform better.
Can you share any myths about being a founder?
There is this myth that the breakthrough ideas are the insights of only extraordinary geniuses like Einstein or Edison. David Touve, the Senior Director of the Batten Institute for Entrepreneurship and Innovation at the Darden School of Business, says that such founders are assumed to be more intelligent than everyone else. They anticipate the future and then wait for everyone else to catch up. Think Zuckerberg, Sergey Brin, and Larry Page. But in real life, the transformation of an idea into a profitable business is messy and unpredictable. "Most fast-growing startups emerge from an approach similar to basic science," says Touve. "A hypothesis, a rough prototype, then a test, followed by results that inform each subsequent iteration." And I can't agree more with these statements.
Another myth is that founders are like gamblers, risking all the time. The most successful founders risk what they can afford to lose. For example, the founders of Uber started their company as a side hustle and did first product testing only with three cars.
In your opinion, can anyone be a founder? What type of person is cut out to be a founder, and who'd better stick to a regular 9/5 job as an employee?
I love traveling, and before the pandemic, as a digital nomad and speaker at conferences across the globe, I've met a lot of founders. Thinking of myself and those entrepreneurs I've met, I believe the most common traits for founders are fearlessness, creative vision, confidence, empathy, authenticity, and resilience. It would be best if you had all of these qualities to start a company. But also, founders are hazardous and mostly intuitive people. The entrepreneurial mind is always looking for an idea that will benefit the world and fulfill people's needs at the right time in the right place. As a founder, I'm constantly learning something new to stay well-informed about the latest tech, business, and crypto trends, grow as an individual, and embrace my highest potential as a female founder.
I do know the founders who returned to corporate, which is also ok. Building a business is often high pressure and sometimes requires long hours of hard work, good time management, communication skills, and flexibility to juggle multiple tasks. People come back to being employees to achieve a better work/life balance and spend more time with their loved ones. Some of them understood that managing a business is not for them.
Founding and running a business is not easy, and you have to understand your strengths and weaknesses, goals, and mission. Not everyone is ready for hustle, 100% of dedication, a lot of work, and then maybe a little luck along the way after all. In that case, they can develop their professional skills to work as a successful hired professional at someone else's company.
As Picasso said, "everything you can imagine is real." If you are thinking about starting your own company, ready to dive in, learn and adapt fast, risk, be highly disciplined and productive, and have a great idea or a product in mind, that you think the world needs, go for it! Because doubting will not move you forward, and because the world of tech is moving so fast right now, someone else can execute your idea while you are still dreaming of it.
Awesome, thanks! Please, share five things you need to thrive and succeed as a female founder?
Even though it is not easy to speak up in a room full of men, women should push through, stand up, speak up: attend and speak at events, present confidently at the meetings, express their opinion at the roundtables, and have faith in themselves and what they do at all times.
Female founders should start with a clear vision of what and why they want to create. Then the next question is - for who? There must be a market opportunity and a demand for the product or service you will offer to the world. Apply passion to it, and confidently get the ball rolling.
It is essential to stay patient and do the work. Improve your time management skills, stay physically active and take care of your mental health to help you be productive and energetic.
It can be scary to start a new endeavor. But to become successful, women should constantly step out of their comfort zone and risk, try and learn something new, boost their self-esteem, and not be scared to fail, but take failures as lessons.
I'd also recommend female founders be themselves and get rid of anything in their lives that doesn't serve them, makes them sad, and leaves them unhappy. Be you, and choose yourself in everything you do. Let your business be your passion, mission, and goal to make this world a better place, not just another attempt to get a trendy title.
How are you using your success to make the world a better place?
I love every product I work on, and my method of making the world a better place is rather practical - I always try to serve people as a leader, founder, advisor, and female founder. I serve companies, communities, clients, teams, and their customers through my work and help all of them achieve their goals.
You are a person of great influence. If you could create a movement to do good for many people, what would it be?
I would create a movement for celebrating equality, diversity, and inclusion in tech.
Some well-known people in VC, business and tech will read this column. If you had a chance to have a private breakfast or lunch with one of them, who would it be? They might see this if we tag them.
It would be exciting to have breakfast with Nouriel Roubini. He still doubts Bitcoin, and I'd like to have a discussion with him about cryptocurrencies and blockchain as an economist.
Thank you for your time and these fantastic insights!