Switch to BitMonsters for Diverse Investment Options and Higher Rewards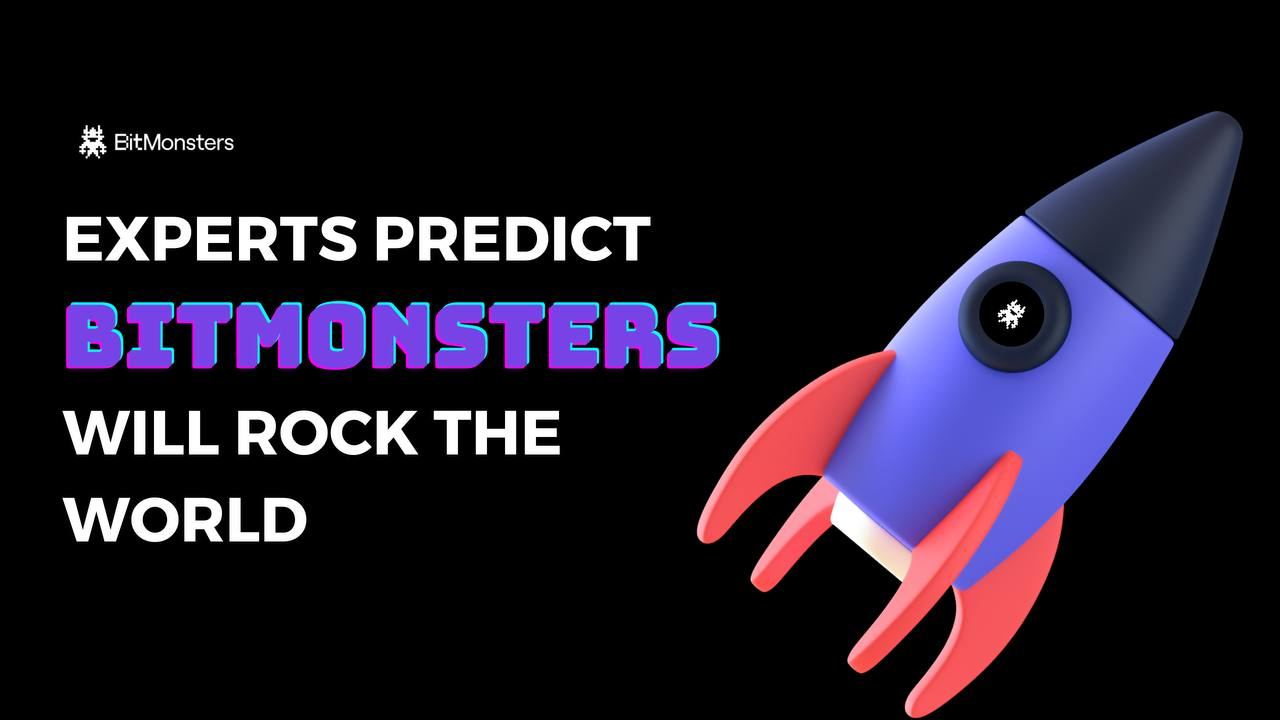 The world of crypto investment has long been plagued with uncertainty and volatility, acting as a deterrent for many users. It has turned hundreds of thousands, if not millions, of potential investors away from the market. Besides the uncertainty and volatility, another factor that affected the scheme of things was the lack of a suitable and reliable platform for investment. But with the launch of BitMonsters, a state-of-the-art marketing platform, the three aspects discussed earlier won't be much of a concern now.

BitMonsters is a platform that allows users to choose from a diverse range of investment options available across financial markets and earn through the most profitable protocols employed by it. The platform aims to set up an all-inclusive ecosystem where users can perform all the primary tasks and allow seamless navigation between these with a systematically intertwined model.

The team behind BitMonsters consists of some of the brightest minds in the industry with an extensive experience in the crypto space, trading in general, tokenomics, economics, and raising capital. The CEO, Louis Casper Dünweber, has over 7 years of experience trading in equities and 4 years in the crypto market. Owing to this vast experience across domains, Dünweber understands the intricacies of trading, both long-term and intraday, which factors affect the market, and how one can bypass or eliminate them to achieve higher returns. And he has made a tremendous contribution to the development and success of BitMonsters.

BitMonsters has a simple aim, to bring the most profitable opportunities to investors and deliver the best returns. And the process has been kept simple as well. They have a set of curated packages for users to choose from after registration and start earning. The passive rewards are as high as 25%, and more than 5000 users across 45 countries benefit from these. BitMonsters has managed to raise investments worth more than $5 million and has delivered profits to all these users.

The diverse range of packages ensures that everyone gets to be a part of the growing BitMonsters community, whether a rookie willing to invest a few hundred dollars or a seasoned investor with a significant capital of digital assets. BitMonsters has a curated package for everyone!

About the BitMonsters ecosystem

If you were to look at the projects released in the recent past, a clear pattern emerges. Projects with an extensive and elaborate ecosystem have been found to perform well in the market since these provide more opportunities to users and a better experience in general. Keeping in line with the trend, BitMonsters will be developing one of the most advanced ecosystems with the best subprojects for users to deliver a seamless experience, get them acquainted with the world of crypto, and allow seamless transfer of tokens and the conversion of funds.

BitMonsters will develop a platform for trading with cutting-edge tools, real-time data, and the latest information in the crypto world to help investors choose the best options. It will also offer a wallet for users to deposit their funds and trade various cryptocurrencies easily and safely.

Also, BitMonsters will launch its DEX (Decentralized Exchange) for users to convert cryptocurrencies quickly. It will offer a multi-level referral system and charge the lowest transaction fee. Besides, the platform will release its native token that will be used to facilitate transactions on BitMonsters and across sub-projects and used to deliver rewards.

Next in line is the BitMonster Crypto Card to easily make everyday payments using the crypto balance. Users can also go with the BitMonsters ATM to quickly withdraw funds whenever needed with these advanced ATMs. Also, there are three other subprojects in the ecosystem, the Online Shop, Card Rentals, and the Energy Drink, each as exciting as the others.

BitMonsters currently offers 5 different packages to users, each with a different work period, and the investors are categorized under 17 levels. The higher the level, the better the rewards! So, make sure to acquire a higher level at the earliest for maximum returns.

And it's not just the investment. Users can also earn through referrals. BitMonsters has one of the best Membership Rewards Programs, another factor that has led to the exponential growth of the platform. When the users you invite purchase a package, rewards are deposited in your account. For instance, if two users who joined through your referral made deposits worth $10,000 each, you receive $1000 as rewards (5% of their deposit), in addition to leveling up, which increases your deep bonus on the platform.

So, if you haven't joined yet, register today because it's raining rewards at BitMonsters. To find out more about BitMonsters, visit the official website: https://bitmonsters.xyz/

Also, follow BitMonsters on all social channels to stay updated with the recent developments and releases.

Twitter: https://twitter.com/btcmonsters
Instagram: https://www.instagram.com/bitmonstersofficial/
Facebook: https://www.facebook.com/BitMonsterss
Telegram: https://t.me/btcmonster
YouTube: https://www.youtube.com/channel/UCzqf8svfWKqqWmQEI8dPWxg