The Impact of Bryan Legend's Vulcan Blockchain on the Crypto Industry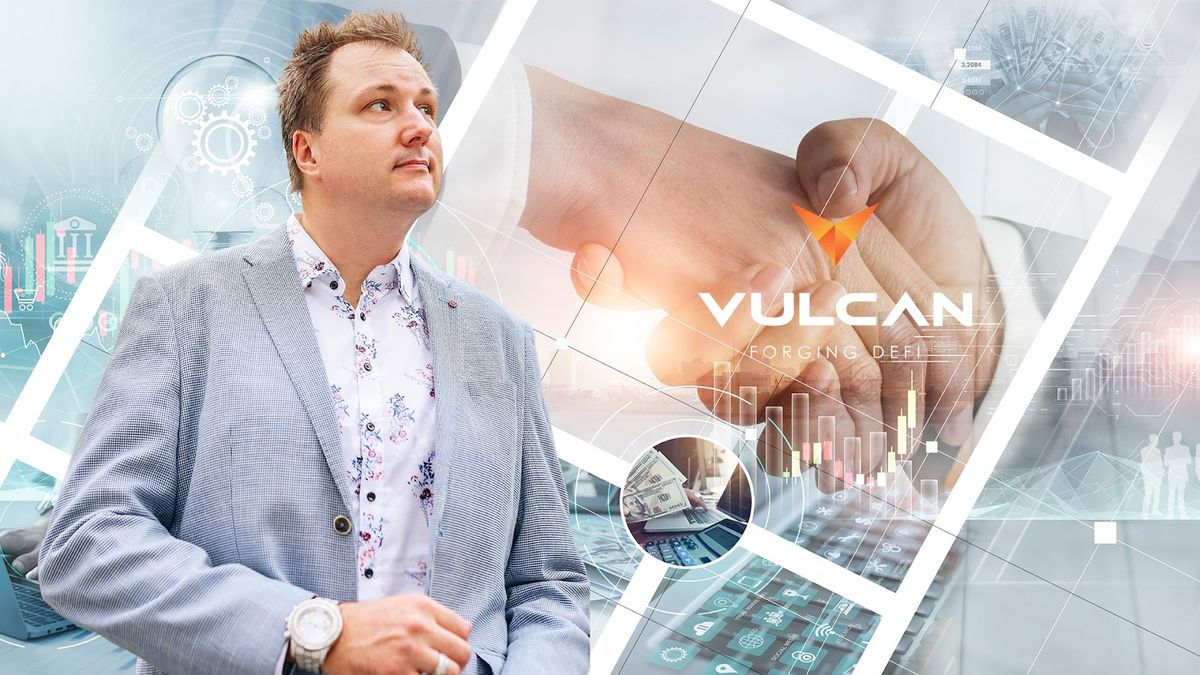 Bryan Legend is one of the leading figures in the cryptocurrency industry and has tasted success with his expertise in the segment. With the growing popularity of Blockchain technology, several investors are exploring opportunities in the sector, and many important players are making their debut in it.

Bryan Legend is the co-founder of OOXY Labs and leads Vulcan Blockchain as its CEO. He has made notable contributions to the crypto industry with his innovative concepts and distinguished approach to it.

Mr. Legend believes that his brainchild Vulcan Blockchain is all set to revolutionize the crypto market with its unique approach. The platform primarily focuses on offering secure yet efficient methods of decentralized finance (DeFi) transactions, which makes it an ideal network in the flourishing DeFi market.

Vulcan Blockchain has been praised by many crypto enthusiasts and experts, mainly due to its utilization of smart contracts. It enables the users to make transactions without third-party interventions or requirements for an intermediary. This also helps eliminate the risk of fraud while increasing the speed and security of transactions.

Considering the increasing fraud and scam cases in the crypto market, people often look for more transparent and reliable platforms. OOXY Labs co-founder Bryan Legend says that's exactly what Vulcan Blockchain has to offer to the users: transparency, reliability, and a reliable platform even for novice investors.

Bryan Legend mainly focuses on increasing the mass adoption of Blockchain technology by making it more transparent and efficient. As an advocate for decentralized finance, he focuses on allowing users more control over their data.

Vulcan Blockchain enables faster and more secure transactions for users than other traditional Blockchain networks. In addition, it also provides a higher level of scalability, which is an essential feature for the DeFi market as it continues to flourish at a rapid pace.

The platform can handle a larger number of transactions per second, which makes it an ideal option for decentralized exchanges (DEX), decentralized applications (DApps), and other decentralized service providers.

The platform has a user-friendly interface helping new investors who want to gain exposure in the market actively participate in the DeFi space. This also marks Mr. Legend's effort to enable
Blockchain technology for wider adoption, which will also contribute to the overall growth of the crypto industry.

Besides, Vulcan Blockchain comprises a new consensus algorithm called Vulcan Consensus, which uses a proof-of-authority consensus mechanism. This mechanism helps provide a secure, scalable, and efficient system to the masses. This also stands unique from the other traditional mechanisms, which are comparatively slower and prone to centralization.

Bryan Legend and his brainchild, Vulcan Blockchain, is poised to significantly contribute to the crypto market's growth. It cannot be denied that the advent of the Vulcan Blockchain will have helped several users, including novices, in actively participating in the crypto market.

The crypto market is growing rapidly and will continue to do so in the coming years. So, considering that the number of active users will also increase significantly in the coming years, Mr. Legend believes that platforms like Vulcan Blockchain will create a difference.